Dogs Trust Contact Centre finds thousands more are hoping to give a homeless hound a second chance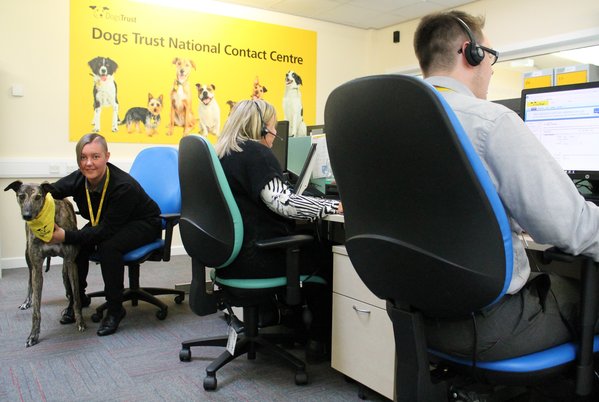 Dogs Trust, the UK's largest dog welfare charity, has seen a 21% increase in the number of people looking to give one of its homeless hounds a second chance.
The charity's national Contact Centre celebrated its second anniversary on Thursday (29 September) having taken 345,229 calls – an average of almost 1,000 calls a day – in the last twelve months.
Just over 65,000 of those conversations were with dog lovers hoping to offer a Dogs Trust dog a forever home.
Lucie Clayton, Contact Centre Deputy Manager, (Pictured Far Left) said:
"It's fantastic that we've had almost 14,000 more calls in the last year than in the previous twelve months from people hoping to rehome a specific dog from us.
"In addition, we saw a 14% increase, almost 19,000 calls, from people who wanted to know a little bit more about adopting a dog before they went along to one of our centres.
"To know that more and more people are considering giving a dog that has found themselves homeless often through no fault of their own, the second chance they all deserve is wonderful."
The 43-strong team based at the charity's Dogs Trust Manchester Rehoming Centre in Tameside received just over 43,000 calls from people who were sadly enquiring about handing over the dog, but that was a 1.5% decrease on the previous year. Their busiest day was 5 April – the day before it became compulsory to have your dog microchipped.
Lucie says: "On that day we received more than 3,000 calls, almost double our usual number, mainly from people enquiring about what the change to the law meant and where they could get their dog micro chipped. Hopefully all of those owners, and more, got their dog chipped and have minimised the risk of not being reunited if the worst happened and their dog went missing."
The Contact Centre handles calls on behalf of the charity's 21 rehoming centres across the UK and Ireland, freeing up staff at the centres which together care for around 17,000 homeless dogs every year. But as well as enquiries about dogs, they have had requests to take in everything from goats and rabbits to a pig and even African snails.
Lucie says: "It always amazes us when we get a call about an animal other than a dog, especially the more unusual ones. We had 609 calls about other pets and we always do our best to put people in touch with an appropriate organisation that can help them.
"We've had an extremely busy second year. We just hope that we continue to get busier and busier as more and more people fall in love with our dogs and choose to adopt their four-legged friend from us."
---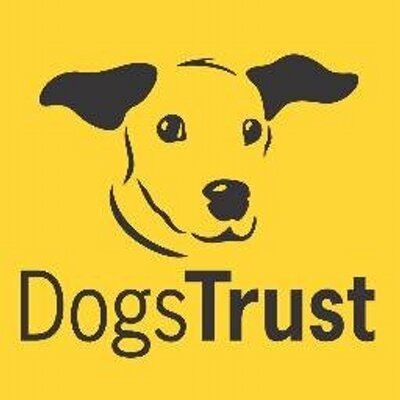 Additional Information
For additional information about the Dogs Trust visit their Website
Photo Caption: Beautiful Blake, a six year old ex-racing Greyhound, is hoping that one of the thousands of calls answered by the Contact Centre team will soon be from his special someone, hoping to welcome him into their family. He is pictured with Lucie Clayton, Contact Centre Deputy Manager.