Deliver amazing customer experiences at every digital touchpoint – Create amazing customer experiences, every time.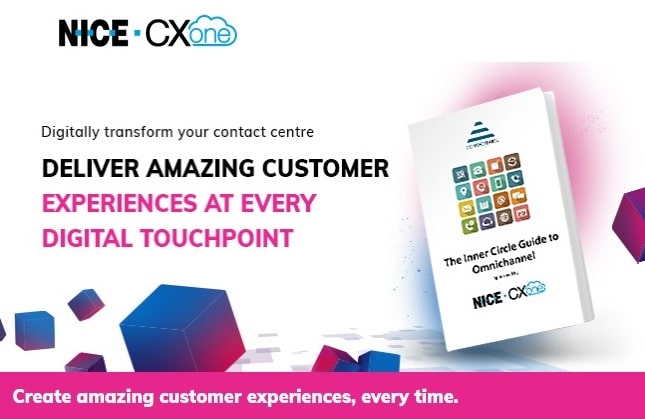 It all starts with the power of omnichannel technology.
Want to learn how to create exceptional customer experiences at your contact centre? You're in luck! With The Inner Circle Guide to Omnichannel from the experts at ContactBabel, you'll learn how to take your contact centre into the future with omnichannel technology.
Get your copy today to gain an understanding of the role that digital touchpoints play in the customer experience, and find out how to leverage those insights to gain lifelong customers.
This guide will reveal how to:
» Optimise digital touchpoints across the entire customer journey
» Use digital touchpoint insights to identify and resolve inefficiencies
» Ensure all agents are prepared for these new types of interactions

To Download the The Inner Circle Guide to Omnichannel Guide Click Here
With NICE it's never been easier for organisations of all sizes around the globe to create extraordinary customer experiences while meeting key business metrics. Featuring the world's #1 cloud native customer experience platform, CXone, NICE is a worldwide leader in AI-powered contact center software.
Over 25,000 organisations in more than 150 countries, including over 85 of the Fortune 100 companies, partner with NICE to transform – and elevate – every customer interaction.