Customer Service – A New Approach to Tackling Issues according to Mary Clarke, CEO, Cognisco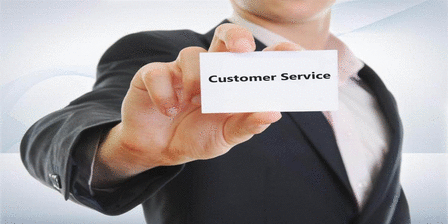 Which?'s latest annual energy company survey reported that customer complaints with the ombudsman had risen by 23% in 2015, sending a clear message that many customers are not happy with their energy suppliers.
According to the report, 87% of people received below average customer service last year. NPower and Scottish Power were considered the worst offenders, with smaller companies like Ovo Energy and Good Energy scoring more highly and being viewed more positively.
So what issues do these energy providers need to address?
Why are these companies failing to keep customers happy with the customer service levels they provide?
Often symptoms such as customer complaints, negative press or a poor league table performance are responded to with some confusion. The reason for this is that many companies receiving such complaints will have invested heavily in staff training and their training will have delivered good results. On paper, they also seem to have a happy and motivated workforce, with low staff turnover.
Commonly, the company will also have a knowledge management system in place, e-learning tools available and regular refresher training for staff too – all these elements should mitigate such problems. However, the problems still persist.
Cognisco's experience of assessing thousands of individuals in different industries over the last 20 years tells us that, despite training, around a third of any workforce, in any industry will misunderstand at least one aspect of their role which can expose the organisation.
Unfortunately the areas they misunderstand will vary greatly by individual, which is why companies need to gain insight and a better understanding of each and every one of their people to understand how competent and confident they are and where their knowledge and skills gaps lie.
If people are making the same errors when handling customers, it is likely that they either don't understand what they have been taught or that they aren't confident using their knowledge at work or under pressure. Organisations need to have view of what their people actually understand about their role and how confident they are in all the different customer scenarios their job requires.
Having people-centred data and analytics that highlight what people understand, how capable they are and how confident they are in real time is needed if companies are going to drive change and improvement.
Such data, gleaned from assessments, will also highlight what people don't understand and their specific development requirements. Companies can then address these development areas and deliver the most appropriate and targeted training interventions for every individual to continuously improve their capability and confidence. This will ensure that training isn't simply a tick box exercise, but an intervention that can really make inroads into improving customer services.
Organisations can then align the appropriate learning and training resources to support each individual as and when they need it (costing less & achieving more) and also see and understand any emergent trends or issues that require early intervention, which will avoid any repeat problems and costly issues.
The key for companies seeking to make their customers happy and move up the 'best brand' tables is to develop their people effectively as part of their overall strategy, with a continuous approach where people take ownership their own development.
This unique analytic around individuals' understanding about their jobs, how they apply their knowledge and how confident they are across various situations, will go a long way to ensure they are developed to the best they can possibly be and that they are able to deliver the best customer experience throughout the organisation.
---
Additional Information
Mary Clarke is CEO at Cognisco
For additional information on Cognisco visit their Website