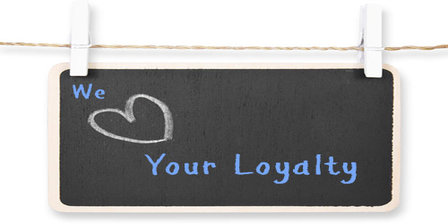 Anton Manley, Director of Strategic Accounts at Webhelp UK, asks Customer Loyalty – Can insurers do better? For an industry whose customers hope never to need its services, generating loyalty on anything other than price may seem a big ask for insurers. However, there may be another way.
Insurance has the second highest levels of customer churn of any UK service industry sector, with supermarket shoppers the only group that are more fickle, according to research by the Chartered Institute of Loss Adjusters.
The 2014 study, 'Keeping the Customer Satisfied – the dynamics of customer defection', found that one in four UK consumers has changed their home or motor insurance provider in the past year and more than a third (36 per cent) said they plan to do so in the year to come.
So why is it so hard for insurers to forge lasting relationships with their customers?
Probably the most obvious obstacle is that insurance is a product people buy but very rarely use. This means there are few opportunities to demonstrate the quality of the service or develop any kind of meaningful engagement.
This is a problem insurers need to address if they are to increase their poor retention levels – an issue that is costing insurers dearly.
Management consultancy Accenture recently estimated that if insurers lost 20 per cent of their customers each year – a very conservative scenario compared with the reality – that would represent £3.3 billion of churn across home and motor insurance alone. That equates to somewhere between £500,000 and £1 million in lost premiums for every 1,000 policies.
This is at a time when the industry is feeling the pinch at both ends of the business. Premiums are falling across buildings, contents and motor insurance while the number and cost of claims continues to rise.
So how are insurers surviving in the face of such potentially ruinous rates of customer departure? The answer is aggressive new customer acquisition activity, something into which every insurer channels large amounts of resources.
The problem with this is that acquisition costs mean a customer who stays for just 12 months delivers less value than one who renews several times, so acquiring new customers to make up for the departure of existing business will never be an efficient operating model.
Value vs Price
Customers that attach little value to a product and feel no loyalty to its provider will inevitably buy on the basis of price alone. In the case of the insurance industry, they've been encouraged to do so by the aggregators and price comparison sites that have proliferated in recent years.
This is the issue at the heart of the high levels of churn experienced by insurers.
On the face of it then, it looks like a desperate situation for customer loyalty in the insurance industry – but actually there is evidence that insurance customers could be won over by considerations other than price. In fact, according to a recent survey by 1to1 Media, customers who feel 'engaged' by their insurers are less likely to churn and will tolerate a price differential of up to 15 per cent before defecting to a competitor.
What, then, can insurers do to make their customers feel engaged?
The 1to1 research identified that customers described themselves as engaged when they felt their insurer met these three criteria – it describes and promotes its products honestly, it treats people like valued customers and it stands by its promises.
Traditionally, the relationship between insurer and customer revolves around two key moments – when the customer buys and when the customer claims.
It's a common belief among insurers that the claim experience is the most powerful moment in the relationship – get it right and the customer will have a compelling combination of trust in and gratitude for the service that they are unlikely to leave.
However, this strategy only applies to the small proportion of customers that ever need to make a claim. What of the remaining premium payers?
The answer is that engagement is built gradually and that there are actually eight stages in the lifecycle when an insurer must meet the above criteria in order for customers to feel engaged.
First comes the shopping experience when absolute clarity must be provided about what it does, how it works and how much it costs. Then comes the buying process, which must be quick and simple – whichever channel your customer is using. Next is start-up, where the policy is delivered to the customer and any initial queries are responded to clearly and quickly.
There should then be four touch points between the purchase and a potential claim. For those customers that signed up for contact, helpful information that demonstrates that you care should be provided with suitable regularity and in an easy-to-digest format. Carefully considered cross-selling offers should be made, based on a solid understanding of customer demographics and life-stage requirements. Any requests for additional information or clarification should be responded to with helpful assistance.
The renewal experience is a crucial stage. Timely reminders and helpful advice should be issued, making the renewal process as simple as possible, and any important information should be shared clearly and simply.
Last is the claims experience, where customers are looking for an immediate response and a speedy, clearly explained resolution.
It's important not to underestimate the impact that these simple things can have on a customer's perception of your service.
For a detailed guide to achieving success in all of these areas, download a copy of Webhelp UK's latest white paper 'Insure against loss: how general insurers can win customers – and keep them', available Click Here
Of course, what sounds like relatively simple goals often become complex and time-consuming when applied to a large customer database incorporating legacy systems and separate departments. Ensuring the whole system comes together to deliver a cohesive and high-quality result every time is easier said than done.
It is worth considering whether outsourcing some areas of customer relationship management could help streamline your processes and deliver much needed analytical capability, without calling for a large financial investment up-front.
---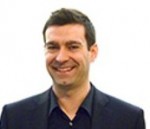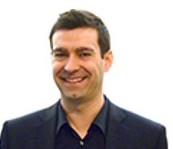 Anton Manley is Director of Strategic Accounts at Webhelp UK
For additional inforation see Webhelp UK Website or view their Company Profile