Call evaluation slips down the list of priorities for contact centres suggests Business Systems.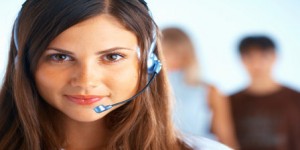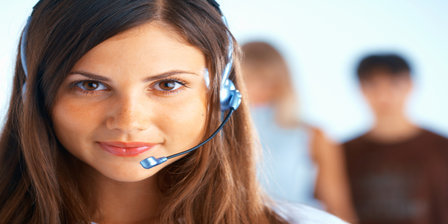 When it comes to improving the customer experience, consistent and representative monitoring of call evaluations is a key driving force, but we've let this priority slip according to a recent report published by Business Systems (UK) Ltd on 'How Contact Centres are using Quality Monitoring'.
Incorporating survey results from over 100 contact centre professionals, an astonishingly high 69% accounting for more than two-thirds of contact centres, stated that they randomly select calls for agent evaluations.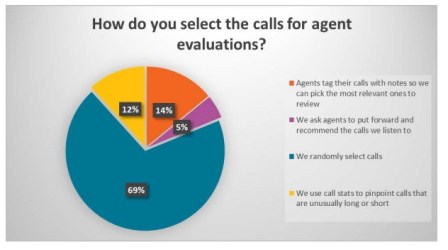 Only 12% are following best practice in evaluating calls that are deviating from the norm, 14% are asking agents to tag calls with notes for relevance and 5% are asking agents to pinpoint the calls they believe are the most insightful.
Surprisingly, despite the various applications available today for targeted monitoring in contact centres, more than two-thirds are still losing ground when it comes to being able to spot those 'eureka' or 'ground-breaking' insights from agent calls. With hundreds of calls being dealt with per agent per week, asking evaluators to pinpoint the calls which are truly going to add value and insight by random call selection is like asking someone to find a needle in a haystack – virtually impossible.
When it comes to how many agent calls are being played back and evaluated per month, worryingly 8% of respondents are not evaluating any of their calls, whilst only 18% are getting around to evaluating more than ten calls. 31% of respondents stated they evaluate 1-3 calls whilst coming in at the majority, 43% opted for 4-10 calls per agent per month.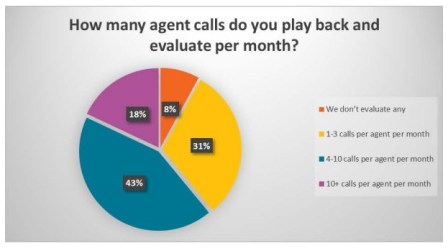 Understandably, and as any contact centre will appreciate, the monitoring and evaluation of agent calls is an extremely resource-hungry and time consuming process, as such evaluating 4 calls per month per agent comes in at a decent amount. However, when these calls are randomly selected with no clear structure in place as to why they were chosen, call evaluation particularly when a small sample is being analysed, becomes a pointless exercise.
The typical contact centre is a hive of commotion with agents being tasked to meet demanding targets, team leaders/supervisors keeping on top of task lists and with the average annual attrition rate coming in at 24% and in some cases reaching 43% (The Contact Centre Guide, Chpt 8) it is easy to see how call evaluation has slipped down the ever growing list of priorities for contact centres.
Brent Bischoff, QM Consultant and Training Expert at Business Systems puts things into perspective "This reports highlights that Quality Monitoring hasn't really changed for the last 15 years. Considering the advances in contact centre technologies such as audio analytics and QM integration with other contact centre systems such CRM, it's surprising that contact centres aren't taking advantage of these. With the Internet, customers now have so many touch points that affect the service they receive and just evaluating a small sample of calls won't provide a realistic view of the customer experience. For QM to advance to the next level from just focusing on agent evaluation to evaluating the entire customer experience, contact centres need to invest in the technology that allows the overall experience to be easily tracked and evaluated."
---

Business Systems is the UK's largest and most established independent provider of voice and speech technology solutions to the Contact Centre, Finance and Public Sector markets.
For additional information on Business Systems please view their Website