Solving the Puzzle of the Call Recording Maze
Richard Mill from Business Systems looks at how EIM (Enterprise Information Management) solves a major challenge vexing Call Recording users today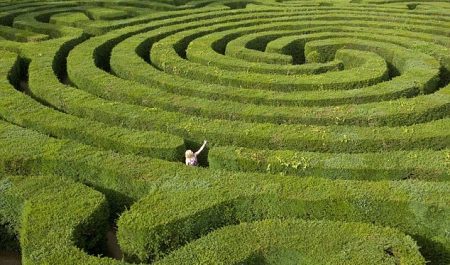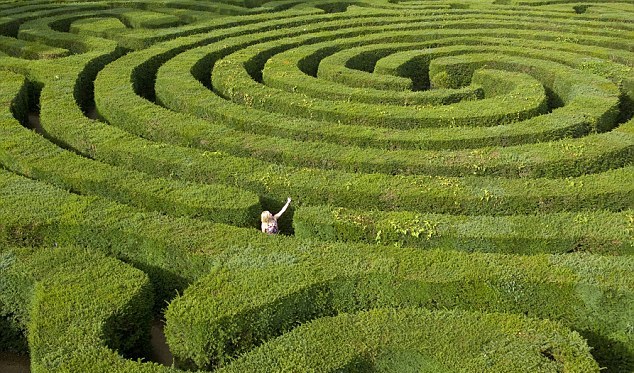 Call Recording is well established technology having been around for donkey's years — indeed most Contact Centres are well into their second, third, fourth and even fifth generation systems. And therein lies the problem, specifically for those companies that are duty bound to store, manage and audit all of those recordings as certain regulatory and compliance bodies dictate.
To be frank, just one system over time is bad enough but with the natural process of upgrading old kit, adding additional systems or, worse still, introducing a new product from a different vendor, that's when the nightmare truly starts to kick in for the two groups of people most affected: those in management who will be legally culpable, and as always the poor souls who have to tend to the technology as part of their day-job.
Like a cancer, the problem starts as an almost innocuous buildup of data files, but as the volume grows over time so the silos of data become more complex, management becomes harder and control diminishes. Into this deteriorating space now add a mix of EOL (End of Life) product instances and technology upgrades, and all too soon the dilemma materialises into disparate silos of data in a maze of system complexity.
Putting legal culpability and risk to one side for a moment, the operational management of this data is substandard at best, hugely inefficient and extremely costly – a route out of the maze is desperately required just to resolve these issues alone.
That route is via a sophisticated EIM (Enterprise Information Management) tool that will deliver a 'federated solution' from the disparate data silos, thereby providing uniformity of data, management-control and auditable access across the entire estate.
So – some real life scenarios!
The following examples deployed by financial institutions (clearly a 'compliance-focused' industry) demonstrate the practical issues they were dealing with and the growing dangers they faced if the situations were left unchecked.
In our first case, a global US bank hit intersecting challenges around legacy and data governance. The bank was running a system based outside of the EU that had reached EOL status creating commercial and compliance risks. This also coincided with Microsoft Windows 2003 reaching EOL which the bank had a mandate to remove from its infrastructure.
The bank needed to store call recordings for the prerequisite retention period and were specifically concerned that data should be accessible and not stuck in legacy platforms.
Utilising an agnostic 'central portal' data was extracted from different systems and locations harvesting data from live on-premise, cloud and obsolete legacy systems and subsequently relocated. The central portal arrangement provided access and management to one single point for specific security purposes. In addition call records which were beyond their 'governance retention' period were deleted – a massive 30% of its cache providing a significant cost saving windfall.
In the second example, a French investment bank had ten live recording platforms across a large infrastructure and a requirement to extract and feed the data into a business analytics application. Using a centralised portal the bank is extracting the data from the current platforms and in addition they can easily add new recording platforms as required.
In the third example, we see the impact of multiple new channels being introduced; the bank had a proliferation of different recording systems and needed to capture business conversations across Skype for Business, and other telephone protocols.
Again a centralised portal was deployed, in this instance to achieve the store of legacy data, removing those support costs in the process whilst at the same time continuously consuming all calls from the live platform. The bank now has one central interface for the compliance and operational functions.
These examples highlight how an agnostic data/voice portal can overcome interoperability issues, streamline operations and dramatically improve efficiencies.
---
Additional Information
Richard Mill is Managing Director of Business Systems (UK) Ltd, a specialist for 30 years in providing call recording EIM solutions for investment banks and contact centres.
Business Systems (UK) Ltd is the UK's largest and most established independent call recording specialist. Founded in 1988 to service the City's financial institutions, the company has built an impressive reputation for implementing complex projects on time and counts among its clients institutions such as the Home Office, Capita, Eurotunnel, DEKRA, Hexagon and Equiniti.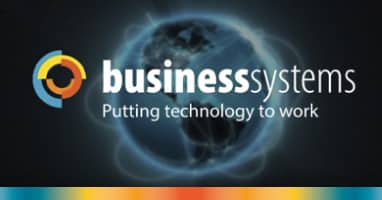 Today Business Systems ranks as one of the most experienced independent providers of call recording and workforce optimisation solutions, with expertise spanning systems design, project management, implementation and ongoing service delivery and support. As contact centres demand increasing sophistication in their voice and data applications, we have built a reputation as a leading systems integrator and workforce optimisation specialist, for organisations such as Capita Customer Management and Experian. Open standards are key to the solutions we provide.
For additional information on Business Systems (UK) visit their Website or view their Company Profile