How Technology is Transforming the Role of the Customer Contact Agent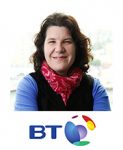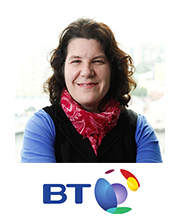 In the lead up to Customer Contact Week (CCW) Europe, we explore how chatbot technology is prompting us to re-imagine the future of the customer service agent and, with insight from the CCW Market Study and Dr. Nicola Millard, Head of Customer Insights & Futures at BT, we reveal how industry leaders are preparing for the next stage of this digital journey.
>> View the Insight Report Here <<
Recent research reveals that by 2020, 80% of businesses intend to have introduced chatbots to their customer service offering, and there is good reason for doing so. Here's why:
– Increased efficiency – chatbots reduce associated time and costs that go toward the answering of customer queries as well as, the risk of human error.
– Enhanced customer satisfaction – because no one has the patience for repetitive 80's hold music, am I right?
– More value-added service – chatbots free up agents time to come up with solutions for complex problems that go beyond the realm of basic protocol
To truly reap the rewards businesses must understand the two-sided challenge that come with introducing chatbots. What are these? Find out here.
On the 9th of October, Nicola will be the keynote speaker at Customer Contact Week Europe where she will discuss how BT is helping its large, global corporate customers to meet the demands and expectations of today's consumers.
> View the full event guide and enjoy exploring the insights, benefits and value of attending CCW Europe would bring to you and your organisation.
---
Additional Information

07 – 10 October, 2019 | Amsterdam
You can attend for as little as €899 if you book by Friday 2nd August. Use our special discount code: CC10 to get 10% off the current rate when you book online here. Don't miss out on this great offer!
For additional information on Customer Contact Week Europe contact Cathy Gu, Event Director by email, telephone +44 207 368 9809 or visit the dedicated website