Whilst every contact centre would claim that they are world beating and have the best technology backed up with highly trained staff it's not until something goes wrong, or when you urgently require assistance that it dawns on you that 'YES' they are right in what they claim.
T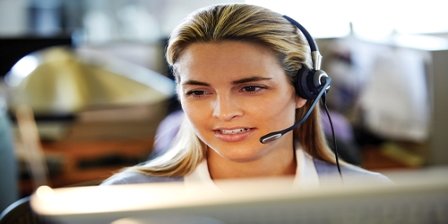 o say that this week was traumatic for me would be somewhat of an understatement. Please allow me to expand.
After finding my best friend seriously ill and requiring urgent medical attention for the first time in my life I had to dial 999 – being an emotional wreck the agent in the Cambridgeshire Control Room immediately took full control of the telephone call and calmly and reassuringly took me through the crisis by asking me questions such as my location, the state of the patient, is he breathing? is he aware of his surroundings? has he been sick? whilst simultaneously arranging medical assistance to be despatched by way of an initial 'mobile' paramedic followed almost seamlessly with full Ambulance back up with the obligatory flashing lights and sounding horns.
Whilst waiting for the paramedic the agent took me through what I needed to do before the medical assistance arrived such as ensuring that his airways were clear and that he was to be placed on his side on the floor. All completed by the agent with no hesitation and with an infectious confidence and encouragement in what I was doing, or in my particular case, trying to do.
This is a situation which none of us wishes to be placed in but it is reassuring that when you do require this 'service' it is available 24/7 – 365 days a year and provided by highly trained staff, who like Jabra would claim, are clearly SuperAgents.
So without trying to editorially benefit from such a traumatic experience for both myself and my best friend what can the contact centre industry in general learn from this?
– What would have happened if when I telephoned 999 I was placed in a queue with the obligatory message being played on a loop that 'my call is important to them' accompanied no doubt with tacky inappropriate background music?
– What would have happened if I was transferred or kept on hold as all their agents were 'busy helping other customers?'
– What would have happened if they couldn't find my details, or in this case my postcode, and the call was delayed?
– What would have happened if, god forbid, I was transferred to an outsourcer located on the subcontinent who didn't know where Cambridge was let alone Cambridgeshire?
– Why are there contact centres still functioning using antiquated technology which doesn't put the caller first in the scheme of things?
– Why is it that everybody contact centre manager worth their salt would know of the vast benefits of using Workforce Management to ensure that enough agents are utilised in numbers at the right times but still you have to wait in a queue?
In conclusion as an industry we can learn a lot from the 999 Emergency Service – in my eyes they are all heroes or SuperAgents as Jabra would call them.
I hope that the Cambridgeshire Control Room don't take this the wrong way but I sincerely hope that I never ever have the opportunity of calling them again!
Regards from a very grateful and much appreciative Editor
Can you nominate a SuperAgent such as the one mentioned above? It's both simple and beneficial to do so – simply Click Here to find out details of Jabra's serach for the SuperAgents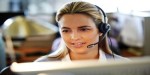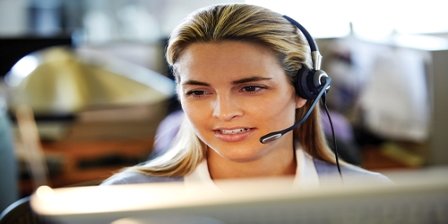 Photograph Caption: Image kindly reproduced with the kind permission of Jabra UK&I – Click Here to view their latest upgraded offering the Jabra Biz Headset