Just 15% of contact centre agents are easily able to track customers across multiple channels, and almost half are required to use as many as 15 different systems to do their job. This is according to a joint research report between the Customer Contact Association (CCA) and Cisco.

The research, based on a survey of 82 senior decision-makers at CCA member organisations, also revealed that the board is absent from the contact centre in a third of cases. This lack of visibility is leaving managers struggling to demonstrate the strategic importance of their contact centre to the business, making it difficult to justify investment.
The report shows that an overwhelming majority of agents understand the importance of attaining a single view of the customer (90%), and 98% believe appropriate technical solutions already exist to enable this. However, with 72% complaining that legacy systems are the main barrier to achieving this view, it's clear that securing sign-off on a system upgrade is a challenge facing many contact centres.
Brian Atkinson, Head of Customer Collaboration Sales, Cisco UK&I, said:
"Maintaining a single view of the customer across multiple channels is vital if contact centres are to make customers feel valued.
Without this unified view, customers are forced to provide the same information to different agents that have no record of their previous interactions.
Not only does this harm the customer experience, it's hugely inefficient from the perspective of the contact centre."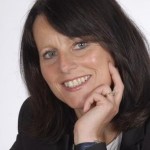 Anne Marie Forsyth, Chief Executive at CCA said:
"Organisations across every industry sector know that in today's competitive business environment, delivering a consistently positive customer experience is vital to retaining both the loyalty and goodwill of existing customers, but also attracting new ones. But it needs the backing of the whole company to work, from the board down to contact centre agents and directors. However, the reality is that senior customer contact professionals frequently struggle to engage the attention, never mind the support, of their boards and senior management. Greater visibility is needed if things are to change."