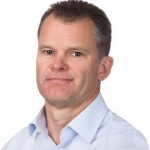 – David Ford – Magnetic North
According to a Magnetic North survey, 40% of contact centre managers are concerned about their technology keeping pace with changing customer behaviour in 2014.
Further challenges for the coming year included:
Managing customer experience across multiple channels (44%)
Driving operational efficiency and cost savings (34%)
Developing agent skills-sets (31%)
Making the transition to a cloud-based contact solution (28%)
However, the picture changes significantly for contact centre managers in organisations operating with cloud-based solutions, with none considering multiple channel communications as a challenge. For these, most said that their next challenge is developing agent skill sets (67%), presumably in order to ensure their workforce are capable of communicating across these new channels. In comparison, among those in organisations using on-premise solutions with no plans to switch to cloud, an above average 60% were concerned about multi-channel.
Among those who are planning to move to a cloud-based solution in the next 12 months, 60% consider managing this transition to be the biggest challenge they are facing.
Despite this focus on multi-channel communication, it seems most contact centre managers are still sceptical about social media as a customer service channel. Only 14% considered integration of social media into the contact centre a challenge they expect to face in the next year.
"As customers and the technology they are using to communicate with businesses evolves, it is no surprise that keeping up the pace with that evolution is considered to be the biggest challenge facing contact centres," said David Ford, Managing Director, Magnetic North. "It is also not surprising that contact centre managers in organisations still using on-premise solutions with no plans to switch are more concerned about multi-channel communication than others, indicating that legacy technology remains a sticking problem when it comes to servicing today's demanding customers."