Sonia Rabone – Marketing Manager at Magnetic North Software Ltd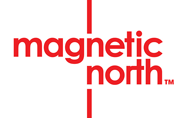 It's the beginning of a New Year and everyone is setting themselves personal targets and goals. But we're all facing professional challenges too. This is particularly true for contact centre managers, as the industry is changing rapidly to meet new customer demands.
So what are the biggest challenges you face this year? We surveyed 100 contact centre managers to find what the key issues they expect to be dealing with in the next 12 months are.
We asked contact centre managers in organisations both using cloud-based technology, and those that aren't, and found some interesting differences.
1. Managing customer experience across multiple channels multi-channel
The challenges contact centres are facing are driven by customer demand, and the growing expectation of customers to be able to communicate with businesses across multiple channels. So it's no surprise that 44% of contact centre managers told us that this was going to be a key challenge this year.
However, for contact centre managers in organisations using cloud based solutions the picture is very different – with none of these stating multi-channel communication to be an issue. This suggests that having moved to a cloud solution, the technology is in place to manage customer demand.
2. Ensuring technology keeps pace with changing customer behaviour
Another high priority for contact centre managers; 40% stated that this was a challenge for 2014. Connected to the first challenge, as customer behaviour is becoming more multi-channel, this is an overarching concern.
3. Driving operational efficiency and cost savings
An on-going challenge for any contact centre is to operate as efficiently as possible, often on an ever-decreasing budget. This was stated as a challenge for the coming 12 months by 34% of contact centre managers.
4. Developing agent skill sets
Just under a third (31%) of contact centre managers stated this as a key challenge. Part of the approach to managing new customer demands is having the right technology, but agents having the right skills in place is a equally important.
However for organisations already using cloud-based solutions this issue was the most important with 67% stating developing agent skills as the key challenge for this year. This reflects the ability of cloud solutions to offer enhanced functionality around multi-channel, enabling up-skilling of agents.
5. Making the transition to a cloud-based contact solution
Considering cloud-based contact centre solutions address many of the technology related challenges faced, it makes sense that over a quarter (28%) of contact centre managers are planning to make the transition in 2014.