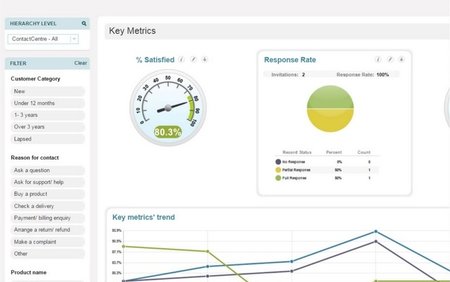 Confirmit, the leading global customer experience solutions provider for Voice of the Customer (VoC), Voice of the Employee, and Market Research, today unveiled Confirmit FastTrack™ for Contact Centres. Businesses can now rapidly implement a Voice of the Customer (VoC) programme to see their contact centre through the eyes of their customers. Insights are combined with operational metrics to help drive improvements in contact centre performance and deliver an extremely fast Return on Investment.
FastTrack for Contact Centres is based on Confirmit's best practices gained from 20 years' experience in delivering insight programmes to hundreds of global organisations. It is a comprehensive customer feedback solution that delivers engaging experiences for capturing relevant feedback, role-based dashboards for driving insightful decisions, and real-time case management for triggering immediate alerts and ensuring fast response to customer issues. Configuration of the solution for individual client needs can be completed in weeks, so that clients can quickly gather a complete view of their customer service performance and enjoy a significant Return on Investment in the short and long term.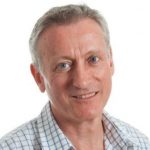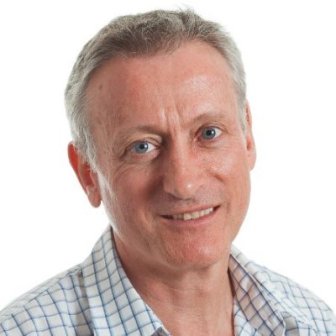 Terry Lawlor, EVP Product Management at Confirmit said,
"According to a Global Deloitte[1] study, 62 percent of organisations view customer experience provided through the contact centre as a competitive differentiator,"
"A best-in-class contact centre is a strategic business asset with the power to create and preserve long-term customer relationships. We've spent years working with some of the world's leading businesses to deliver great VoC programmes and we are excited about the opportunity to help companies apply VoC best practices to their contact centres more quickly and efficiently than ever before."
With FastTrack for Contact Centres, businesses can integrate the Voice of the Customer with key business metrics. This combined insight will provide a holistic view of contact centre performance, and will include the ability to:
– Add additional business value through improved customer satisfaction
– Quickly resolve customer problems before they become bigger issues
– Easily identify customers at risk for churn and uncover potential up-sell/cross-sell opportunities
– Identify key areas where staff training may be required
– Improve contact centre operations through a detailed view of the customer experience
Telegraph Media Group, a multi-media news publisher, is a Confirmit contact centre customer and recent winner in the "Contact Centre" category of the 2016 ACE Awards. "Our 'Tell the Telegraph' programme for our contact centre has transformed the culture within, and empowered our frontline teams to take ownership of the customer experience, driving improvements in our C-sat scores (consistently 90 plus) and improving retention," explains Eihab Mohamed, Customer Engagement Director, Telegraph Contact Centre UK. "Working with Confirmit to build our solution has enabled us to expand our ability to deliver actionable insights to the wider business, using a combination of Confirmit's technology and expertise to guide our evolution. It's great to see they continue to invest in their contact centre solution, to enable businesses to enhance their customer experience."
With Confirmit's FastTrack for Contact Centres, companies benefit from:
– A pre-configured programme designed on best practice principles and 20 years' experience
– Seamless integration with internal business systems, such as CRM or financial data, providing deeper context into the customers' experience
– Fully automated customer surveys designed specifically for call centres and configured to complement the company brand image
– Real-time, role-based reporting, providing managers with strategic-level insights for process improvement and opportunities to guide agent development
– Immediate alerts notifying the right people about issues, such as dissatisfied customers, overdue issues, opportunity for product cross-sell, and potential customer churn
---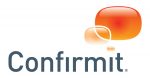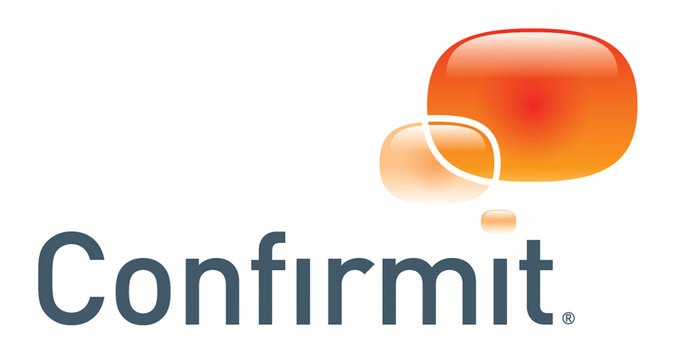 Additional Information
For additional information on Confirmit FastTrack for Contact Centres, visit their website.
[1] 2013 Global Contact Centre Survey, Deloitte