How to combine crowd-pleasing payment services with rock-solid security
3 steps to balancing payment security and great customer experience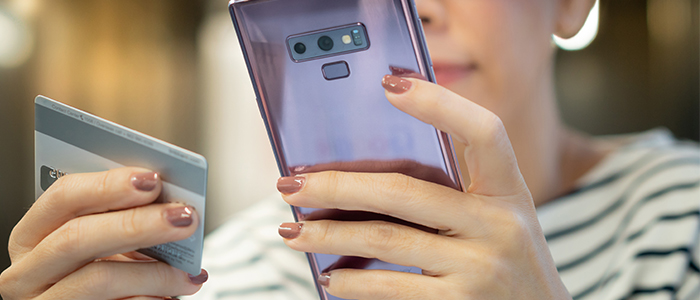 Ever had the experience of buying something and feeling shoe-horned into an uncomfortable or unsettling payment process? You're not alone. Customers know what they want — but companies often struggle to provide the right experience. There's a reason why this happens …It was poet John Lydgate who wrote, "You can please some of the people all of the time, you can please all of the people some of the time, but you can't please all of the people all of the time." When it comes to the tricky business of balancing payment security with great CX you may be thinking that Mr Lydgate was right.
Companies often find themselves in a tight spot. On one hand, any organisation that takes card payments needs to be compliant with the Payment Card Industry Data Security Standard (PCI DSS) to ensure that cardholder data is secure. There are no half measures and fines for non-compliance can be steep. Also, don't forget compliance to GDPR or other regulations.
On the other hand, today's customers want a seamless payment journey in their preferred channel — and whatever new contact methods appear tomorrow. They don't want anyone complicating it with clumsy time-consuming processes.
So how can you get the balance right — and please everyone? Here are three steps to follow …
Step #1: Meet customers' expectations
Consumers today are generally understanding of lower levels of service as organisations attempt to keep things going in the face of COVID-19 restrictions. But, make no mistake, they still expect to be able to use their preferred channels. They still expect the best service you can provide, whenever they decide to get in touch. Even the COVID-19 pandemic hasn't changed that.
But balancing this conflict can be a challenge. What matters now is how your customers feel about their experience. Provide them with a good service that sorts out their issue and you'll likely exceed their expectations. So now's a perfect time to mobilise technology to help with this – from 24×7 self-service automation to live chat and live agents. The opportunity to empower and massively impress your customers and step ahead of your competitors is real and present.
So, it that offering as many channels as possible will fix problem.
Not so fast. There's another issue to consider…
Step #2: Enable payments in any customer contact channel
Even if you offer the full range of channels to meet all customer preferences, what happens when it comes to taking a payment? Would you have to break the engagement to bring in a different system, ask the customer to go to another website or even call a contact centre? None of these are customer-pleasers. But sometimes, even small changes to the customer experience can tip the balance in your favour when you deliver a good, slick or effortless payment service that is still secure and compliant.
Today, technology is making this easier than ever so that customers can now pay in just about any channel they choose. This is possible even if they have changed channel several times in their journey and the security of these payments is maintained without compromising the overall experience. In fact, the experience is enhanced if you can take secure payments in all your channels – from phone, IVR and web to chat, chatbot and SMS.
So, it would seem logical that offering secure, PCI DSS compliant payment in any channel, as well as offering as many channels as possible will fix the problem.
But there's just one more thing…
Step #3: Let people pay in any way they want
Today, you can pay with more than just credit or debit cards. Digital wallets have grown in popularity since they were introduced a few years ago. The reason? They're fast, convenient and secure. In fact, many digital wallet devotees now won't consider using any other payment method because it would just take too long.
So, once you have the ability to take secure payments in any of the channels you offer, it's just as important to offer customers their preferred method of payment – which means traditional cards plus Apple Pay, Google Pay, PayPal and Pay by Bank app for example. These deliver benefits to your business too, in faster processing, reduced chargebacks, increased revenues and greater satisfaction that will bring your customers back, time after time.
Pleasing everyone, all of the time
With the right secure payment platform, there's no need for a trade-off between security and the customer experience. You can satisfy both, every time, because PCI DSS compliance is embedded within a suite of payment services that extend across all channels.
But choose your payments partner carefully — because CX expectations and security threats are always shifting. You'll need a provider that understands what's ahead and how organisations can strike the perfect balance in the months and years to come.

For additional information visit Eckoh's Secure Payment Hub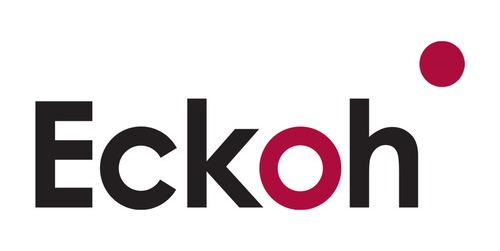 Eckoh have created a short interactive quiz. In four simple questions you can find out how your CX fared during the worst of the pandemic, and what you can do next to be in better shape from here on.
Eckoh is a global provider of secure payment products and customer contact solutions, supporting an international client base from its offices in the US and UK.
Eckoh's customer contact solutions enable enquiries and transactions to be performed on whatever device the customer chooses, allowing organizations to increase efficiency, lower operational costs and provide a true Omnichannel experience. We also assist organizations in transforming the way that they engage with their customers by providing support and transition services as they implement our innovative customer contact solutions.
Our extensive portfolio of clients come from a broad range of vertical markets and includes government departments, telecoms providers, retailers, utility providers and financial services organizations.
For additional information on Eckoh view their Company Profile