Cirrus have announced that they have formed a partnership with Teleopti to complete the integrated workforce optimisation solution delivered by its leading cloud contact centre platform.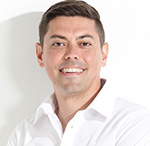 "Contact centre managers are under pressure to improve efficiency and enhance customer experience" stated Jason Roos, CEO of Cirrus,
"This partnership provides our clients with the ability to respond to these often conflicting challenges with a world class workforce management solution delivered as part of the cloud-based CIRRUS contact centre."
Through this partnership, Cirrus complements its existing quality management solution with the full Teleopti workforce management capability including staff management, demand forecasting and scheduling, shift swaps, time-off management and gamification. What's more, this functionality is available not only in the contact centre itself, but also reaches out across the back office, regional branches and retail outlets' networks.
"We are excited to have the opportunity to work with Cirrus", commented Magnus Geverts, Chief Business Development Officer, at Teleopti, "
They share our passion for excellence and have a depth of understanding of the contact centre that will ensure their clients transform the customer experience."
---
Additional Information
For additional information on Cirrus please visit their Website
For additional information about Teleopti visit their Website or view their Company Profile