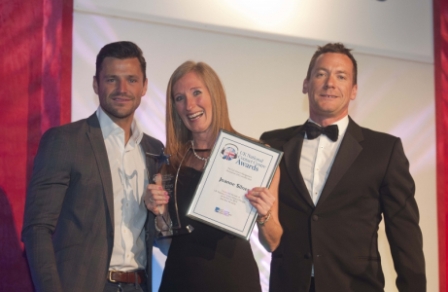 In our continuing series of interviews with the CCMA's UK Contact Centre National Awards 2015 winners we conducted an interview with Joanne Silner a worthy winner of the Contact Centre Manager of the Year 2015 (Under 50 seats)
How did you start with Raven Housing Trust?
I was previously a Call Centre Manager when the Raven Housing Trust opportunity came up. This looked like a challenging and, interesting type of opportunity.
How has your contact centre changed since you first started with Raven Housing Trust?
By introducing a CRM system, increasing staff knowledge and easing the access to information, improved first point of contact resolution – reflecting in improved customer satisfaction as well.
What makes Raven Housing Trust different to other similar contact centres?
The Raven Housing Trust Customer Service Centre is really a lifeline for a lot of people – my team understand this and take pride in doing their best on every call.
Best or notable achievement in your business life?
Achieving Customer Service Excellence with 6 Compliance Plus AND obviously, winning the recent award!
What thing was the pivotal point contributing to the success of Raven Housing Trust under your leadership?
Providing and, being involved in the procurement of the CRM system.
What advice would you give to people contemplating a career in the contact centre industry?
It can be challenging and, high pressured but, very rewarding.
What do you look for in staff applying for positions at Raven Housing Trust?
A positive attitude.
If you had £1m to invest in your contact centre would you invest in technology or staff?
50:50
Top tip for contact centre improvement?
Continued investment in both people and technology
Where do you see yourself in 5 years time?
Still pioneering the best customer experience possible.
Sum up Raven House Trust in 10 words
Building homes, changing lives – investing in communities and people
Sum yourself up on 10 words
Positive with a 'can do' attitude, driven and fun!
---


For additional information visit the Raven House Trust Website or the dedicated CCMA Awards Website