Ann-Marie Stagg, CEO of the Call Centre Management Association (CCMA), has been recognised for her outstanding contribution to the contact centre industry with a Special Award from CCC.
Presented at the 22nd CCC Convention in Germany, the CCC Special Award honours an exceptional personality for outstanding achievements. This year, the organisers recognised Ann-Marie's exceptional dedication to the contact centre industry as she celebrates 25 years of the CCMA.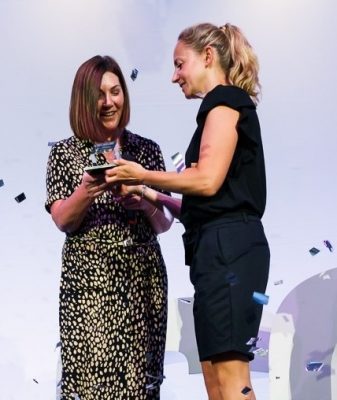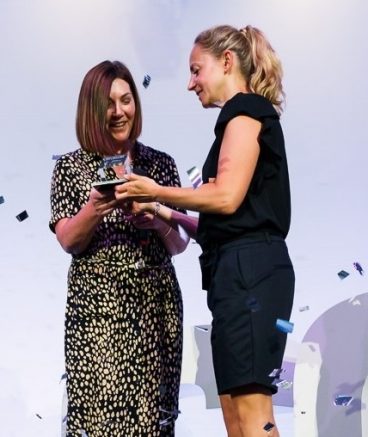 Maria Hoffrichter-Zanetti, Head of Communications at CCC, said, as she presented the award to Ann-Marie.
"Ann-Marie is so passionate and dedicated to our industry,"
"She is truly driven by supporting people in our industry; nothing brings more satisfaction than seeing colleagues developing, progressing and being promoted. Company culture and people truthfully come first, then technology, an example of integrity at its best.
"She has nearly three decades of operational experience, working across a variety of sectors. Now leading the CCMA for over 20 years, Ann-Marie continues to support contact centre professionals and recognising them through the UK National Awards and the European Contact Centre and Customer Service Awards."
Ann-Marie was surprised and delighted by the award:
"To be recognised with a Special Award for doing something I thoroughly enjoy doing is incredible."
"I've been lucky enough to work alongside some amazing people, both working as a contact centre professional and now supporting those that are constantly driving to improve the credibility of our industry and innovate customer engagement and experience."
---
Additional Information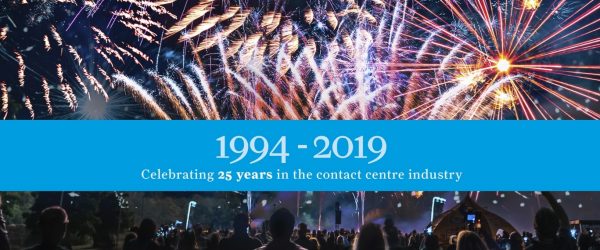 In 2019, the CCMA is celebrating 25 years of being at the forefront of the UK contact centre industry. As the industry's longest serving association, the CCMA has hundreds of members representing many of today's leading brands and hosts both the UK National Contact Centre Awards and the UK National Contact Centre Conference. Ann-Marie is also Chair of the Judges for the European Contact Centre and Customer Service Awards and regularly speaks at industry conferences.
The CCMA (Call Centre Management Association) is the longest established association representing the contact centre industry in the UK. The membership organisation supports contact centre leaders through providing opportunities to network; to openly share best practice and to increase their skills and knowledge through specialist training. Its aim is to offer timely and impartial advice to its members; to keep contact centre leaders in touch with changes in their industry; to provide credible benchmarking information and to help individuals maintain an awareness of the latest trends and developments.
For additional information on the CCMA visit their Website or view their Company Profile