CC33 announce charity partnership with Cash for Kids with ambitious £10,000 fundraising goal
Leading Sheffield-based contact centre CC33 is delighted to announce Cash for Kids as their official charity partner for 2022.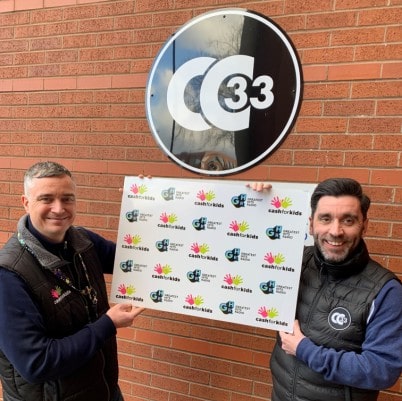 The contact centre has set themselves an ambitious target of raising £10,000 for the charity within 12-months.
The partnership comes at the same time as CC33's Managing Director Paul Fletcher announces his new role as the charity's local executive board member.
Paul's new role will see him work with the board on strategy, grant submissions and take part in his fundraising initiatives.
CC33 raised more than £2,600 for Cash for Kids during 2021. Team members took part in several fundraising activities including a football match at Sheffield United's Bramall Lane and volunteering at the charity's headquarters in Sheffield to raise money for the charity's Christmas campaign, Mission Christmas. The initiative saw more than 22,000 children receive a gift at Christmas, who otherwise wouldn't have.
Based on Ecclesall Road, CC33 employ more than 400 people and operate across more than 30-blue chip clients.
CC33's Managing Director Paul Fletcher , pictured right, said:
"I'm so proud to be working with such a worthy charity like Cash for Kids. The charity really means a lot to me, and we've been keen supporters over the years.
"I feel privileged to announce that I will also be on their executive board, and I look forward to being even more involved in 2022 and beyond.
"The mission at Cash for Kids is to improve the lives of disadvantaged children and young people in our community who are affected by poverty, illness, neglect or have additional needs.
"I believe that children should be able to express their individuality, achieve their potential and live life to the full and I look forward to making a difference as we work closer together.
"We have pledged to raise more than £10,000 for them within just 12 months. All of us at CC33 care so much about our local community and we look forward to getting more involved.
"I'm now training to take part in this year's Sheffield Half Marathon in March where I will be raising money for the charity."
Allan Ogle, Charity Manager at Cash for Kids, pictured left said:
"I'm delighted to hear that CC33 have made us their official charity partner for 2022. Paul and his team have shown us their ongoing support over the years so to be working with them again is fantastic.
"It's heart-warming when businesses pledge to give back to those in need in their communities. The money makes such a big difference for our youngest members of society and goes directly to make a difference to those in need.
"I'm delighted to welcome Paul onto our executive board. Paul is passionate and really cares about the work we do so having him involved with us is great."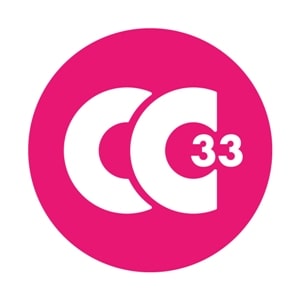 CC33 was founded by Paul Fletcher. Paul has more than 20 years' experience in the call centre industry – from eventually working his way up through the ranks to setting up centres in South Africa.
In 2013, Paul decided that the time was right to establish a more boutique and tech-enabled contact centre in Sheffield – and CC33 became a reality. In the years since CC33 was established, we have continued to grow and flourish, and we now employ more than 550 people, in and around the Sheffield area.
We tailor our services in a way that is both beneficial to our staff and bespoke to our clients. We have a smaller team of agents assigned to each Team Leader, so this specific 1-1 attention helps the agent's development and performance, and also helps to ensure that costs are significantly lowered for our clients.
We believe quality standards should be a core expectation, operational excellence should be a daily norm and outstanding customer acquisition should be routine. We also believe a huge part of our success has been due to meeting the highest industry expectations.
For additional information on CC33 visit their Website