Call Charge changes do not need to be a headache for the Contact Centre – Industry changes can be tackled simply and head on

As of today, Ofcom will be making landline and mobile charges clear for 084, 087, 09 and 118 calls, with freephone numbers also becoming free from mobiles.
Despite the obvious benefits for customers, the contact centre need to embrace the potential rise in customer interaction and make sure they are offering the best service possible, a customer engagement expert has said.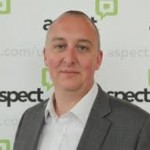 Dave Ogden, Account Executive at Aspect Software, says that changes to pricing, which will affect 175 million numbers, could leave businesses fearing an increase in call volumes and potential revenue decreases, but he believes that these changes are not a threat to revenue but an opportunity to offer a more positive experience with customers.
He commented: "We saw something similar happen last year when costly calls to premium rate numbers were abolished, and again there were concerns that this could put a lot of strain on a customer service departments, both financially and their ability to maintain quality levels. But again it is this mentality to customer service that needs to be changed, in line with the new regulations.
"The idea that interacting with your customers is a chore is the wrong way to look at it, rather than seeing it as a burden, it should be seen as an opportunity. Increased interaction provides your company with a chance to build on your relationships with them, all while gaining and developing more information and solutions about what issues your customers face," said Ogden.
Ogden continued: "We shouldn't deny that it is highly possible customers will make more contact with your business to 'check on things' as the call is now free. However technologies have also made it possible so that customers do not need to call the contact centre. Even over the short space of a year, we have seen a significant shift towards self-service – which is empowering customers to help themselves.
We have seen examples of the success of self-service in sectors such as retail, with the checkout experience becoming well established. Despite studies showing that the process actually takes longer, the experience scores show that it's preferred, rather than having someone do it for you. This sort of self-service is easily translated into the contact centre industry by offering interactive voice recognition applications that can read back account details, a customer's latest purchase, an item's expected delivery date, even offer appointment booking and so on.
More calls do not necessarily mean more advisor interactions, if you have the technology and processes to support a customer focused self-service application.
"The number and choice of channels that customers can interact through also means that pressure on the contact centre doesn't have to increase. In a multi-channel contact centre environment, agents have the ability to access customer data and previous interactions, no matter which contact channel is used.
This enhances the customer experience as it means customers can be dealt with quickly and through the channel of their choice, improving levels of satisfaction, and decreasing churn as the agent has all the information right in front of them. By offering numerous ways to contact a company, customer service teams will not need to worry about a backlog of calls and can contact their customers in the way that is most convenient for them.
"Change always provides challenges, however this is not the first time we have seen these type of changes in the industry before and businesses should be more capable than ever before to deal with them. A lot of the issues will arise with businesses who do not adapt and take advantage of the technology they have in front of them; doing this will alleviate a lot of the hassle and improve the whole customer journey, meaning there will be no need to worry about the changes," Ogden concluded.
---
Additional Information
For additional information on Aspect visit their Website or view their  Company Profile