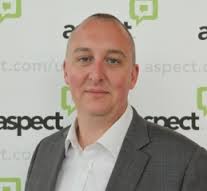 With costly calls to premium rate numbers now officially a thing of the past, some businesses may be worried this could open up the floodgates to more complaints or customer interactions that they don't have the capacity to process, resulting in poor customer service.
Although an increase in customer calls could be viewed as potentially revenue damaging, Dave Ogden, Account Executive at Aspect Software, believes this isn't necessarily the case, and says instead this change in law should be viewed as something positive.
"Customer interaction should never be classified as something negative or seen as something that companies dread; being able to converse with a customer, over whatever medium – be it voice, email, social media, or telephone – can only deepen the relationship that person has with the company, and enrich the information a company has about that customer. A potential increase in calls should be seen as an opportunity to gather more customer information and create more loyal customers.
"With no premium rates, there is the possibility that companies will receive more calls, and it's understandable why they might be worried. It's always difficult to appease a customer if something goes wrong – typically, you'll have to offer them something in the way of compensation such as a discount to a monthly subscription, or a refund. However, by addressing them in a customer-focused way, you will undoubtedly retain a greater percentage of your consumer base as, had they not called, they are most likely to have gone to a competitor."
Ogden continues: "Most customer interaction also provides you with a better view of the products and services you offer. If there is a recurring theme within the complaints, it makes you aware of this – you can resolve it and prevent future escalations. This creates a happier customer base with much more loyalty.
"If companies are worried that an increase of calls could result in a lower quality of customer service, then it's important they look at their customer service strategies – are these capable of handling extra contact? If they're not, it might be time to see what other strategies are available and find a solution that offers 100 per cent customer experience.
"It's important customer service strategies are aligned to the modern customer as, in today's world, customers expect 24/7 support and contact through different channels and devices – including smartphones, tablets and social media – as well as fast and immediate feedback. If a company has a multi-channel contact centre environment, then abolishing premium rate numbers shouldn't cause any issues as customers have already been using other preferred contact channels to solve their problems.
"In a multi-channel contact centre environment, the ability to "channel hop" – enabling access to customer data and previous interactions, no matter which contact channel used – will only enhance customer experience, improve customer levels of satisfaction, decrease churn and increase loyalty. By offering numerous ways to contact a company, customer service teams will not need to worry about a backlog of calls and can contact their customers in the way that is most convenient for them."
Ogden concludes: "Change is always difficult, but I think this creates a great opportunity to deepen the relationship you have with your customers, clearly differentiate yourselves from the competition and thus increase business strategy and revenues."
For additional Information see Aspect's Company Profile