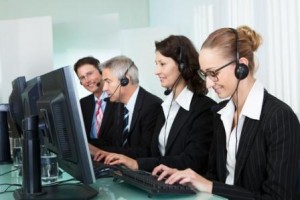 Deloitte Consulting 2013 Global Contact Centre Survey focused on contact centre industry leaders' perspectives on both current and forward-looking topics across the dimensions of contact centre strategy, operations, people, and technology. Specifically, insights were obtained on contact centrer hot topics such as growth projections, customer experience drivers, location considerations, multi-channel focus areas, and organizational alignment.
The survey had nearly 300 responses representing over 560 contact centres and four continents. Survey respondents represented seven industries and included those with executive and/or operational responsibility for at least a portion of the contact center function within their respective organisation.
This document includes an executive summary of the specific survey results and the associated insights gleaned from those results, as well as a detailed breakdown of the survey questions and resulting findings. Survey results were grouped into four categories – Geography, Organization & Scope, Operations, and Future Plans.
To download the Survey click here