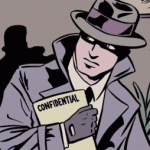 Consumer confidence of contact centre security could be at an all time low, according to AKJ Associates, the brains behind the popular e-Crime Information Security and PCI Portal conferences.
The results of a new survey* of 500 UK adults, released by AKJ Associates, reveal that consumer perception of security in contact centres is a big concern, sending a strong message that firms must do better.
76.4% of UK adults surveyed expressed concern about how their sensitive data was handled by contact centres.
35.8% of those surveyed said that they were 'very concerned' about how information – such as their name, address, contact details and credit card information – might be protected at contact centres from hackers and rogue staff.
The research comes in the wake of warnings from security researchers that fraudsters are preying on contact centres, using social engineering techniques to convince contact centre staff into handing over information that could lead to account hijacking and illegal access to funds.
"It's clear that no firm can afford to be complacent about its contact centre's security," said Robert Walker, director at AKJ Associates. "Every day, we hear about major data breaches of large firms, impacting thousands of consumers – and contact centres are a potential weak point in the armour. Without proper defences, hackers could steal a treasure trove of sensitive information."
"The PCI Portal 'Securing the Contact Centre' event is focused on better protecting the information held by contact centres from hackers and fraudsters, and will provide practical solutions to help fix the problem," continued Walker. "It's clearly important as an industry that we not only make our businesses more secure, but that we effectively communicate that to our customers."
PCI Portal 'Securing the Contact Centre' 2014, will be held at Hilton Tower Bridge London on Wednesday 17 September. This event will see industry experts from the likes of Direct Line Group, Barclaycard, Sky, Just Eat, and Lastminute.com, present solutions and practical case studies to help defend businesses.
Themes include highlighting how to better secure the contact centre; investigating and implementing relevant technologies for current and legacy systems; complying with PCI DSS standards, and managing risks as part of an effective overall information security programme.