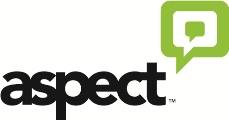 Aspect Software Fills the Skies With Cloud-Based Deployment Solution
Aspect Software announced Aspect Hosted, a superior and secure dedicated hosted deployment service that helps companies deliver a differentiated next generation customer contact experience while speeding time-to-value for strategic initiatives. Designed to help organizations focus their efforts on running their business, Aspect Hosted, which includes Proactive Monitoring and Management, allows companies to modernize and manage their contact centres without the cost and complexity associated with deploying, managing and optimizing Aspect's customer engagement software and hardware in their own IT infrastructure.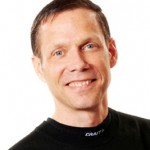 Joe Gagnon, Aspect senior vice president and general manager, Cloud Solutions
"The traditional contact centre market, like the rest of the software industry, is going through massive transformation, moving from traditional IT models to OPEX economic structures supported by contemporary cloud architectures," says .
Over the course of the past year, Aspect has acquired and/or built a market-envied set of cloud-based solutions and global cloud/telecommunications infrastructure.
By including both contact center and workforce optimization solutions, located on the customer premises or in the Aspect Cloud, Aspect Hosted provides a deployment flexibility and versatility unlike anything else in the industry. The solution supports our award-winning omni-channel contact centre suite, Unified IP as well as the industry's best workforce optimization software, Aspect WFO 8."
Group O, RBS Citizens and Trupanion are just a few recent customers trusting Aspect to deliver and manage contact centre operations uniquely configured to their specifications. By moving to an Aspect hosted contact center, Trupanion for example, no longer has to manage their IT infrastructure on a day-to-day basis, and has eliminated software license maintenance on the retired systems as well. With global hosted contact center deployments projected to grow many times faster than premise-based, more companies are seeing the cost and value benefits of cloud-based solutions.
Aspect Hosted is delivered through a dedicated, highly resilient and secure data center environment. The solution is configured for specific business requirements and gives organizations the freedom to scale based on their current needs. Aspect Hosted lowers contact center costs and protects the solution investment by reducing service and support costs associated with installing and maintaining technology within the contact center environment while freeing up staff to perform more strategic high-touch customer engagement activities. The solution also eliminates the need for multi-vendor support for hardware and software and reduces capital expenditures.
"For customers who want to garner the cost and operational benefits of hosting, while still deploying in their own data center, Aspect offers a unique solution, Aspect Managed Services," Gagnon continued. "These services leverage Aspect Proactive Monitoring and Management to provide 24X7 operational management on Aspect contact center and workforce optimization suite solutions deployed in customer data centers. Unlike any other contact center vendor in the market, only Aspect supports a deployment continuum that offers OPEX-based economics coupled with comprehensive management and monitoring, regardless of whether it is deployed in the customer's data centre or the Aspect Cloud."
Aspect Managed Services lowers contact center costs and protects the solution investment by simplifying and optimizing IT operations with installation, maintenance, monitoring, and on-going management services within the customer's own data center environment.
Both of Aspect's cloud-optimized solution suites, Unified IP 7.3 and Workforce Optimization 8 and their ancillary solutions, are available globally as Aspect Hosted and Aspect Managed Service offerings.
Key Differentiators for Aspect Hosted
Aspect's qualified, trained and experienced IT experts are at the forefront of industry trends and are well-versed in contact center and hosted services, giving customers the knowledge and experience to maximize system performance and efficiency.
Best-in-Class Service Level Agreements
Installed and managed in fully redundant data centers, Aspect applications and platforms have 24×7 solution monitoring and management by Aspect experts to ensure contact center operations are running at optimal levels, at all times.
Reduced TCO and Costs for IT and Staffing
Aspect shoulders the responsibility for installing and configuring a dedicated solution in Aspect's managed data center. Aspect handles recruiting, hiring, training and scheduling the key resources needed to manage your Aspect solution while converting IT costs to predicable operational expenses.
Maintenance Management
Using Aspect's experienced personnel, upgrades and maintenance windows are predicable with minimal downtime.
---
Additional Information
For more information click here or view Aspect's company profile