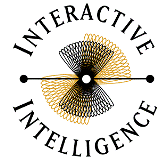 Customer Interaction Center Achieves Oracle Validated Integration – Integration designed to help enterprises and contact centres improve customer service and increase employee productivity
Interactive Intelligence Group Inc. has achieved Oracle Validated Integration of the latest version of its IP communications software suite, Customer Interaction Center (CIC) 4.0 with Oracle Sales Cloud.
"Our CIC and Oracle Sales Cloud integration gives joint enterprise and contact centre customers a streamlined, intuitive user interface for improved service and increased productivity," said Interactive Intelligence Chief Marketing Officer, Joe Staples.
Integrated features and benefits include the following:
– Screen Pop: CIC provides caller ID or ANI-based screen-pop that gives employees access to the Oracle Sales Cloud interface pre-filled with customer data simultaneous with a call to enable faster, more effective service.
– Embedded Call Controls: The Oracle Sales Cloud interface is embedded with CIC's call control features (transfer, hold, conference, disconnect, "click-to-call," etc.) for increased employee productivity.
– Call Activity Management: Information from CIC-routed inbound and outbound calls is automatically stored in the Oracle Sales Cloud interface for real-time access to call source, length of call, and more for improved quality assurance.
The integrated CIC and Oracle Sales Cloud solution can be deployed via the cloud, on-premises, or as a managed service.
To achieve Oracle Validated Integration, Oracle partners must meet a stringent set of requirements that are based on the needs and priorities of customers.
"Oracle Validated Integration applies a rigorous technical review and test process," said Oracle Senior Director, ISV and SaaS Strategy, Kevin O'Brien. "Achieving Oracle Validated Integration through Oracle PartnerNetwork gives our customers confidence that the integration between CIC 4.0 and Oracle Sales Cloud has been validated and that the products work together as designed. This helps reduce deployment risk and improves the user experience for our joint customers."
Interactive Intelligence has been a Gold level member of Oracle PartnerNetwork since 2011 and has achieved Oracle Validated Integrations with Oracle Siebel CRM and Oracle Cloud Service. Interactive Intelligence offers contact centre, unified communications, and business process automation software and services designed to improve the customer experience.