The fastest growing dialler company in the UK has beaten off competition from global brands to snap up the coveted Support Team of the Year Award in this year's European Call Centre Awards.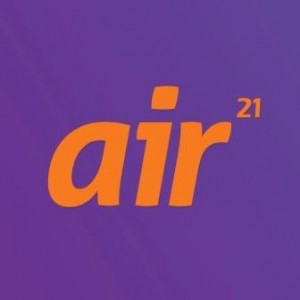 Air21, whose headquarters are located in Birmingham, was one of just five companies shortlisted for the award. As the only SME in the group, the firm went head to head with fellow nominees EE, Firstsource Solutions, Serco Global Services, and TSYS Managed Services EMEA / Nationwide Credit Card Services.
Winners were announced at a glamorous gala evening the 2nd October, held at London's Hilton Park Lane, Mayfair and hosted by comedian Jimmy Carr. Air21 were there to collect their award and mingle with some of the most prestigious names in the industry at the event, which continued late into the evening.
The Support Team of the Year Award recognises excellence in performance by back office or internal facing teams who, although they may not often come into direct contact with customers, play an essential role in strengthening a company's performance.
Judges were looking for teams going above and beyond in a bid to improve customer service, solving problems creatively, maintaining strong communication, teamwork and mutual support, and improving business performance through innovation.
Managing Director of Air21, Shahid Ahmed, commented: "We're delighted to have taken home the award for Support Team of the Year from this year's European Call Centre and Customer Service Awards. To have been the only SME shortlisted for the award was an honour in itself – but to win it has really been such a highlight for Air21.
"An integral part of our company ethos is to provide first-rate customer support on every occasion – even where it's not always obvious to the customer. We might be an SME but we like to deliver service that would make any company proud. This award is a testament to the hard work and commitment of our staff, who are vital in helping us deliver exceptional support to our customers."
Emma Clarke, one of the judges at this year's awards, commented on the decision to present Air21 with the Support Team of the Year Award, saying:
"I was blown away by you guys – really inspired – and the decision to name you as winners was a unanimous one by all judges."
Air21 are experts in innovative predictive dialler systems including the ground-breaking Dial 21 and Hosted Dialer solutions. The company looks forward to another positive year and hopes to demonstrate further innovations as it defends its hard-won title over the next twelve months. mail hello@air21group.co.uk or call a member of our team on 01213141114.