Vonage Wins Best CX Solution in CX Awards for Conversational Commerce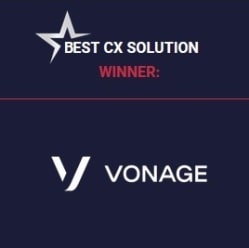 Vonage, a global leader in cloud communications helping businesses accelerate their digital transformation, has been named a winner in the 2023 CX Awards. The company won 'Best CX Solution' for its conversational commerce application, Jumper.ai.
Vonage's end-to-end conversational commerce application enables brands to create omnichannel, messaging-first customer buying experiences across popular messaging, social and web platforms such as WhatsApp, Messenger, Apple Business Chat, Instagram, Twitter, SMS, LINE, Google Ads, brand websites, and more. As social messaging becomes more important to consumers across the globe as a quick and direct way of connecting with their favorite brands, the application meets the needs of major global brands such as L'Oréal, Ben & Jerry's, and Burger King, helping them to connect with consumers, while also turning these conversations into richer AI-enabled customer experiences.
Hailed as the "CX technology industry's highest honour," the CX Awards are hosted and presented by CX Today, a leading international news organisation honouring excellence across the customer experience technology industry. Judging is based on an organisation's ability to demonstrate innovation, improved experience, and execution, and is led by a panel of respected industry experts including customer engagement and digital business strategist, Martin Hill-Wilson, Robin Gareiss, CEO and Principal Analyst at Metrigy, and Julie Tano-Lawson, Senior Consultant at Cabinet-Conseil CX.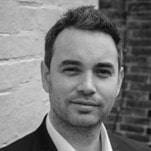 David Dungay, CX Today Editor-in-Chief and Host of CX Awards 2023, commented,
"Vonage has set the standard for CX solutions, a fantastic achievement and very well deserved,"
"AI is very much the technology of the moment and will only continue to raise the expectations of consumers in the next  few years, making solutions like this one all the more timely and important."
Yash Kotak, Sr. Director of Product Management at Vonage, said,
"At Vonage, we are committed to creating personalised, meaningful connections that drive customer engagement and build loyalty,"
"Backed by the power of the full Vonage Communications Platform, we will continue to innovate our conversational commerce application to meet customers' evolving needs, with embedded commerce capabilities to drive more engaging experiences from anywhere, on any channel. Vonage is thrilled to be recognised by the CX Awards for this ongoing commitment and dedication to our customers' success."


Vonage, a global cloud communications leader, helps businesses accelerate their digital transformation. Vonage's Communications Platform is fully programmable and allows for the integration of Video, Voice, Chat, Messaging, AI and Verification into existing products, workflows and systems. The Vonage conversational commerce application enables businesses to create AI-powered omnichannel experiences that boost sales and increase customer satisfaction. Vonage's fully programmable unified communications, contact center and conversational commerce applications are built from the Vonage platform and enable companies to transform how they communicate and operate from the office or remotely – providing the flexibility required to create meaningful engagements.
For additional information on Vonage visit their Website