Winners revealed at the Welsh Contact Centre Awards organised by Cnect Wales
The heroes of Wales' contact centres have been celebrated at this year's 25th annual awards ceremony hosted by comedienne Katherine Ryan.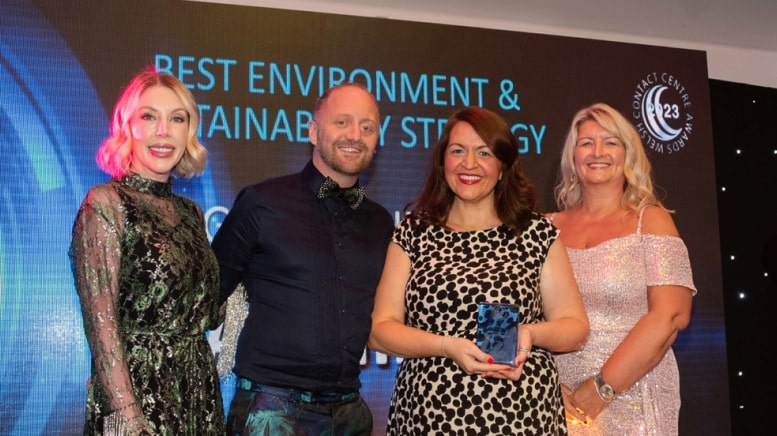 Individuals and leading Welsh businesses were recognised for this past year's successes, with award winners including Best Helpline / Adviceline (Arvato), Best Hybrid/Cross Functional (Dŵr Cymru Welsh Water) and Best Environment & Sustainability Strategy (Admiral.)
The sell-out event, supported by headline sponsor Jomo People, who specialize in recruiting within the sector, was once again held at Cardiff City Stadium.
The awards are a celebration of a crucial sector which contributes £650m annually to the Welsh economy and employs 32,000 people from 350 businesses across the country.
Friday's celebrations [September 29], featured eight new categories, which saw gold awards presented in 21 major categories and Silver also recognised across the majority of these.
Virgin Atlantic Airways were announced Large Customer Centre of the Year and Which? Small / Medium Customer Centre of the Year, while Acquis Insurance Management took home Silver; Starling Bank were named Support Team of the Year with CGI recognised with Silver in the same category.
Chris Guy from Capital on Tap was named Customer Contact Manager of the Year in a large business, while Sarah Gallagher from TUI took home the same title for a small business.
The Silver award in this category went to Louise Terry at The Royal Mint.
Emily Crawley at Deloitte was named Apprentice of the Year, with Roopkiran Bahia from Blackhorse Finance awarded Silver.
Shannan Andrews from Deloitte and Rhiannon Jones at Legal & General Direct Sales were both celebrated as Rising of the Year with Cameron McNeill from Aldermore Bank recognised with Silver.
Madison DeClaire at Aldermore Bank was named Support Person of the Year and Phoebe Ward from Which? Won Silver; In-house Advisor of the Year went to EE's Adam Lewis and Ousource Advisor of the year to Mohammad Aleem at SSCL and Ruth Walter at Lloyds Banking Group and Amanda Saxty at The Consumer Helpline both being announced Silver winners.
Kendra Daly from Blackhorse Finance and Paul Holmes at Target were both named Team Leader of the Year (in-house and outsourced respectively), with Sarah Hall at Lloyds Banking Group taking home Silver for in-house and SSCL's Linda Lewis winning Silver for Outsourced Team Leader of the Year.
Target's Emma-Jane Williams won gold for Trainer of the Year and Ellie Johnson at Capital on Tap won Silver.
Support Manager of the Year was awarded to Leyton Williams (Aldermore Bank), with Victoria Eyles at Alcumus and Aimee Taylor from Vibrant Energy Matters, sharing Silver.
The Deloitte team celebrated with Senior Manager of the Year, Helen Grzonka and Karen Fuge celebrated Silver with her colleagues from Legal & General Retail.
TUI's team won Best People Development with The Royal Mint taking Silver and PHS Group celebrating gold for Best People Engagement and MotoNovo Finance celebrating Silver.
Legal & General Retail Annuities won Customer Team of the Year and Transport for Wales won Silver; SSCL and Firstsource Solutions won Gold and Silver for Outsourcer of the Year, while the Arvato team scooped Best Line / Helpline with Connect Assist taking home Silver.
Like Dŵr Cymru Welsh Water and Admiral, which received stand-alone awards, CGI were also recognised for Best Customer Engagement and The Consumer Helpline won the Industry Award – People & Community.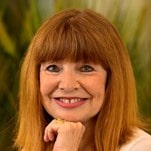 Sandra Busby, Managing Director and Founder of Cnect Wales, said:
"It's always an honour to come together to recognize excellence in an industry that plays a pivotal role in our ever-evolving global landscape.
"As the industry has evolved, so have we – from Welsh Contact Centre Forum to Cnect Wales earlier this year. We are Connecting Networks and Expertise with Customers and Talent. I believe we now reflect this ever-evolving industry, through our training and consultancy and our Graduate Programme, which we hope will secure funding and will continue.
"Artificial Intelligence and Robotics have revolutionized the way we connect with our customers, by not only improving efficiency, but also empowering us to provide more personalizes and proactive customer experiences.
"Robotics and AI haven't replaced the human touch at the heart of customer service. Our ability to adapt to these changes, while maintaining a steadfast commitment to providing exceptional customer services, is the key to our continued success. All finalists and winners tonight are shining examples of this success. Congratulations to everyone."
Alongside headline sponsors Jomo People, Arvato, Calabrio, Capital on Tap, CGI, Deloitte, SSCL, Yolk Recruitment, Gower College Swansea, SLD Wealth and Buzzwales were also category sponsors, while Premier CX were Support Sponsors.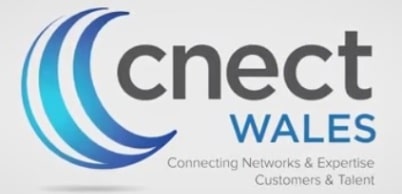 For additional information on the awards Click Here