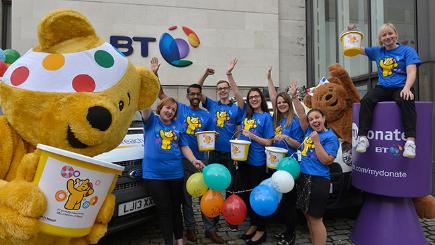 BT is once again proud to be a partner for Children In Need. BT have supported the charity since it formed in 1980, and this year BT's contact centre volunteers will be taking to the phone lines as the telethon takes place this Friday 13th November.
More than 700 contact centre agents will be in their contact centres all over the country to take donations from the members of the public – to include the iconic BT Tower.
In addition BT are very much involved for online donations. BT MyDonate is the chosen fundraising platform for Children In Need this year, as well as providing the online donation form throughout the campaign and the telethon technology on the night.
With BT's support of Children in Need, last year
·        Support from BT helped Children In Need raise a staggering £49.1 million, more than the previous year
·        About 700 BT volunteers in Glasgow, Warrington, Lincoln, Newcastle and the BT Tower contact centre agents have answered thousands of calls throughout the event
·        BT's MyDonate platform handled 209,000 calls during the live show and more than £8 million in credit card donations were processed
·        At its peak, the platform managed 68 calls per second
·        The fundraising efforts of BT employees across the UK resulted in at least £55,000 being added to the final total
---
Additional Information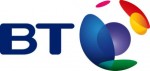 For additional information visit the BT Website or to make a donation to BBC's Children In Need visit their dedicated Pudsey Website
The BBC Children in Need Appeal is a charity registered in England and Wales (802052) and Scotland (SC039557) whose aim is to make a positive change to the lives of disadvantaged children and young people across the UK.
BBC Children in Need's vision is that every child in the UK has a safe, happy and secure childhood and the chance to reach their potential. Children in Need will realise this vision by supporting, promoting and publicising work that addresses the challenges that children and young people face and work that builds their skills and resilience.
Children in Need are currently supporting c.2,500 projects that are working with children facing a range of disadvantages for example, poverty and deprivation; children who have been the victims of abuse or neglect or disabled young people.
For additional information visit the BBC Children in Need Website