The IPI People Experience
At IPI, our people are at the heart of what we do. They are what differentiates us from the competition and what makes us the company we are today and who we will be tomorrow. Which is why we are going to take a closer look at our people practices in this blog and share with you a little bit about the practices behind the people that make IPI unique.
An exceptional experience from the start
Our goal for the organisations we work with is to help them achieve 'exceptional customer contact'. The same is true internally at IPI – we want to create an environment of exceptional people contact, where all our people can excel and have a rewarding and meaningful experience. Every touchpoint – from recruitment, to development and the way we work – is a vital part of the people lifecycle, and it is our goal to ensure a consistent experience every step of the way.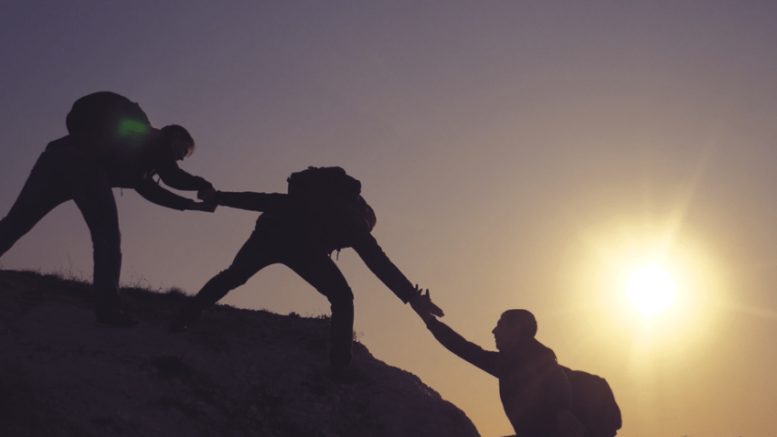 Indeed, you can't build a strong company culture without consistency. This starts with our hiring process. Everyone at IPI, from our engineers to our leaders, undertake the same hiring process, where we prioritise alignment with our values above skillset. While technical abilities are always important, we first and foremost want to make sure that anyone looking to join IPI will fit well with our culture and our team.
We also ensure the 'pre-boarding' experience for new joiners gets them excited to be part of the team. From the moment the role is accepted, managers are in frequent contact over email, phone, and video calls. Our new people are invited to social events and are welcomed with open arms in a way that allows them to get to know their colleagues before they even start in their role.
Once onboard, we ensure every new joiner has the same experience in their first two weeks, slowly easing them through the transition period into their role at IPI. We run quarterly induction days to bring all new joiners together, and during the first few months and the first year, regular manager check-ins and conversations with the People Experience Team brings everyone up to speed on our values and purpose, helping foster our distinctive and inclusive culture.
Performance enablement
We don't 'manage performance' at IPI. To us, the idea of 'managing' fully capable and responsible people is a somewhat outdated notion and isn't effective in helping people reach their potential or goals. One of our values is 'We Succeed Together' and this is reflected in how we enable performance.
Whether in-person or virtual in today's remote working world, frequent open dialogue between the manager and the individual that helps them develop and grow their career is key. Our people managers are focused on building a relationship of trust, offering genuine support that helps people to achieve their goals. By doing so, we find that we are truly enabling performance, not 'managing' it.
For our people managers, regular 1-2-1 meetings are a must to ensure their people are engaged, productive and happy; that they have every resource they need to achieve their goals and fulfil expectations; that they know that support and progression opportunities are readily available.
We're only 120 people and are very aware that promotion opportunities can be limited in smaller businesses.  We fully accept that there may come a time when our people need to move on to continue to grow their careers, but that means we are focused on providing our people with the best experience possible in the time they're with us, giving them all the tools and support they need to learn, grow and progress.
Driving exceptional customer contact
It's no secret that CX and 'people experience' are linked. That when people are happy in their job and have all the support they need, their enthusiasm and engagement will be reflected in their relationship with customers. Indeed, the lifecycle of an employee is intrinsically linked to the customer's experience – none more so than in the world of contact centres, our bread and butter. Knowing this, we make it our mission to listen to our people, and act on what they tell us.
We never run away from a tough question, and we welcome feedback, particularly the not so positive kind! We are always learning and developing in the people experience space, and as such, we frequently check in with our people to understand what we can do differently. And this isn't just lip-service – our people and purpose-led culture is 100% genuine; we truly care about creating a great place to work.  Only by being open with our people, knowing what they need and understanding what we need to do to improve, can we make IPI exceptional.
And the proof is in the pudding – we were recently named one of the Best Companies to Work For, an accreditation based on feedback from our own people, a reflection of their engagement and confirmation of their support for IPI . We couldn't wish for higher praise.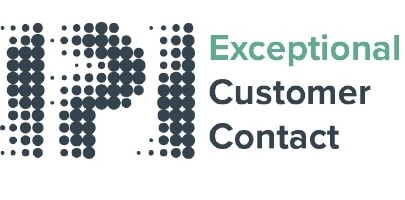 At IPI we are always on the lookout for new and exciting talent, so if you would like to be part of our team take a look at our dedicated careers page.
You can also read about our CSR initiatives and diversity statement here. Watch our video below where two team members discuss what IPI's company purpose and values mean to them.
For additional information on IPI view their Company Profile