Aspect Unified Self-Service
Lunch and Learn Sessions

It's a fact! Life happens outside of office hours. So, your customers are likely to call you when the contact centre is closed.
You need to be there 24 hours a day, 7 days a week. Now you can be.
Today's multi-channel self-service capabilities mean you can be there whenever your customers need you, at times which suit them, via the communication channels they prefer.
We've worked with a wide range of businesses, helping them to deliver unified self-service options that complement traditional online and contact centre channels.
And by doing that we're helping to:
• Enhance the customer experience by recognising customers on every channel
• Lower customer service costs by making it so easy for customers to self-serve that they won't need to call your agents
• Increase revenue by being open for business 24/7
• Manage volatility by automating fault reporting and providing proactive updates for outages
• Make positive change by analysing multi-channel customer journeys to identify opportunities to improve
To find out more how you can implement self-service in your business, please register today for our lunch & learn workshop. We look forward to seeing you soon.
Time: All sessions will run from 10am – 12.30pm followed by lunch
Dates:
Wednesday 25th February 2015
Wednesday 29th April 2015
Wednesday 27th May 2015
Venue:
Aspect Software. 2 The Square, Stockley Park, Uxbridge, Middlesex. UB11 1AD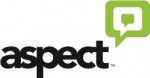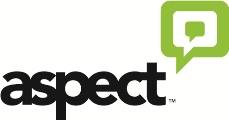 For additional information see Aspect's Website or view their Company Profile