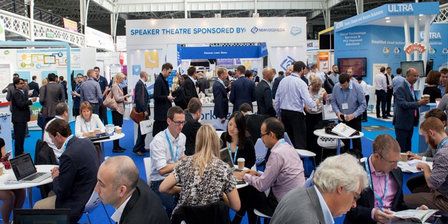 Aspect Software talks DIY when it comes to customer service and enlists Edwardian Group London and Motability for panel debate at major industry show
Visitors to this year's Customer Contact Expo are set to discover how mobile self-service can reduce inbound interactions, build highly specialised teams and improve customer experience. On stand H22 at London Olympia, from 30th September to 1st October 2015, contact centre professionals can find out how the Aspect Software Customer Experience Platform (CXP) can work alongside existing self-service strategies to reduce operational costs and gain competitive advantage.
As well as hands-on demonstrations for stand visitors via a giant touchscreen iPhone replica, Aspect will be taking part in several live talks over the course of the show:
• On Wednesday 30th September at 11.40am in the Future Solutions Theatre, Joe Gagnon, SVP and GM Cloud Solutions at Aspect, will take to the lectern to delve deeper into the issues surrounding self-service with his seminar, "Let me do it"
• On Thursday 1st October at 10am in Conference 2, Aspect will host a special panel debate chaired by Colin Whelan, Senior Solutions Consultant at Aspect – "Quality in the customer contact environment – responsibilities beyond leadership". The debate features contributions from Michael Mrini, Director of Technology at Edwardian Group London; Ivan Smith, Support Services Manager at Motability, and Chrissy Cowell, Aspect Quality Management Product Manager
• On the same day at 12.30pm, Colin Whelan takes to the stage again to talk about the most important resource to any customer engagement strategy: the agent. The presentation: "Workforce Optimisation: evolution in elevation of the role of the agent in customer interactions" takes place in the People Theatre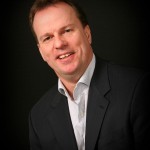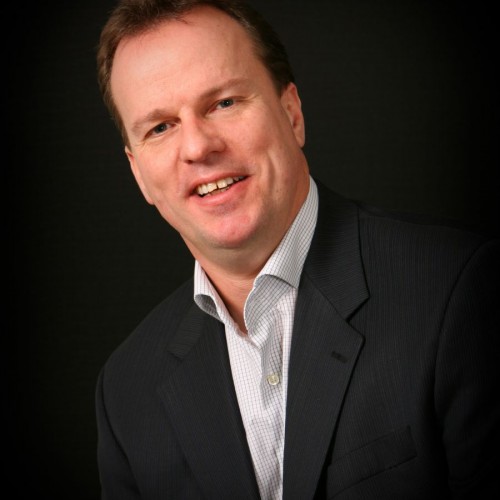 Mark King, Senior VP Europe & Africa at Aspect Software  said:
"The ubiquity of mobile devices means that they are indispensible life tools for many busy people worldwide. What this means for customer service professionals is that consumers increasingly look to engage with companies from these devices, wherever they happen to be. Studies, including Aspect's Consumer Experience Index conducted in 2015, show that customers are also increasingly likely to want to resolve issues and queries for themselves, resulting in a need for brands and organisations to support customers in their self-service journey.
"Aspect Software is helping companies to enhance their existing self-service strategies – whether that is an online knowledgebase or Interactive Voice Response system on the phone – to ensure that these needs are being catered for. The reason Aspect CXP is so clever, is two-fold: firstly a context cookie ensures that whatever mobile channel you decide to use, whether that's in-app, over chat or even SMS, the system knows who you are and what you need without repetition. Then if the interaction needs to leave automation and go onto be handled by a human professional, the cookie is handed off to them so that they are fully informed of your query. Another key feature is that you can build out your self-service menu and replicate it across channels – this "build once, deploy many times" model saves time and cost and ensures that consistency of service for the customer that's associated with omni-channel," he said.
Aspect will also be offering demonstrations of its scalable, flexible cloud-based omni-channel solution Zipwire, as well as its full suite of WFO products. Customer engagement experts will be on hand to discuss the latest industry trends, facilitate in-depth discussions and share best practices for delivering seamless and fully-integrated customer engagement strategies.
Several promotions will run on stand H22, including tea and coffee in exchange for special Aspect vouchers, bottled mineral water and immersive social media, where delegates will be encouraged to give their opinions on self-service. There will also be an exclusive drinks reception on Aspect's stand between 2.30pm and 4.30pm on Wednesday 30th September.
---
Additional information
To register for Customer Contact Expo 2015 Click Here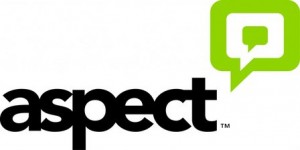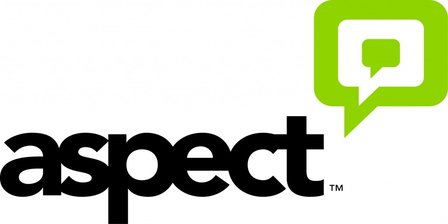 For additional information about Aspect Software
Visit the Aspect Software Website or
View their Company Profile