Aspect Software announces integration between Aspect® Contact Centre Workforce Management™ and Amazon Connect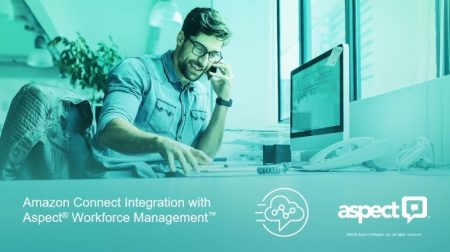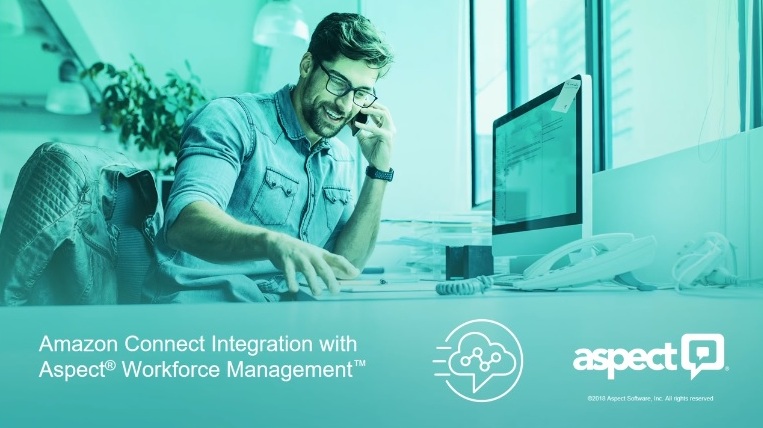 – Integration brings Aspect's enterprise-class Workforce Optimisation to Amazon Connect cloud-based contact centre
– Helps Amazon Connect users easily and accurately forecast and schedule agent staff
– Utilises Amazon Connect Quick Start to quickly and easily deploy Aspect Workforce Management software
Aspect Software, a leading provider of fully integrated consumer engagement, workforce optimisation, and self-service omni-channel solutions, today announced the integration of Aspect Workforce Management with Amazon Connect.
The integration gives Amazon Connect users all the advantages of Aspect's market leading workforce management solution including accurate labor forecasting, flexible staff scheduling, intra-day performance tracking and a wide range of insightful staffing reports.
Aspect Workforce Management (WFM), recently named the North America leader in Pelorus Associates' 2018 Workforce Management Systems Market report, can operate seamlessly with Amazon Connect as an on-premises solution, privately hosted, or on Amazon Web Services (AWS).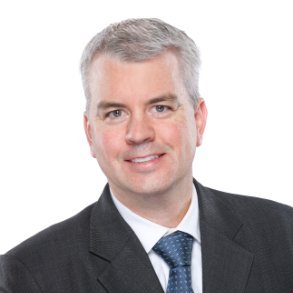 Mike Bourke, SVP, Product Management, Aspect Software, said,
"The integration with Amazon Connect creates a fantastic growth opportunity for Aspect and for Aspect Workforce Management,"
"Not only does this solution add scheduling, adherence, and an industry-recognised UI to Amazon Connect, but it can also introduce the Aspect brand to new organisations who are not familiar with the award-winning capabilities of our platform."
Aspect's Amazon Connect integrations extend the cloud-based contact centre functionality provided by Amazon Connect with popular services and solutions from AWS Partner Network (APN) members. They are designed to be seamless and can quickly be deployed in a few simple steps.
Core capabilities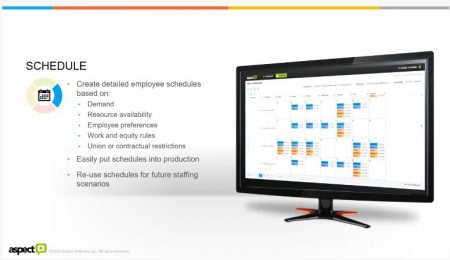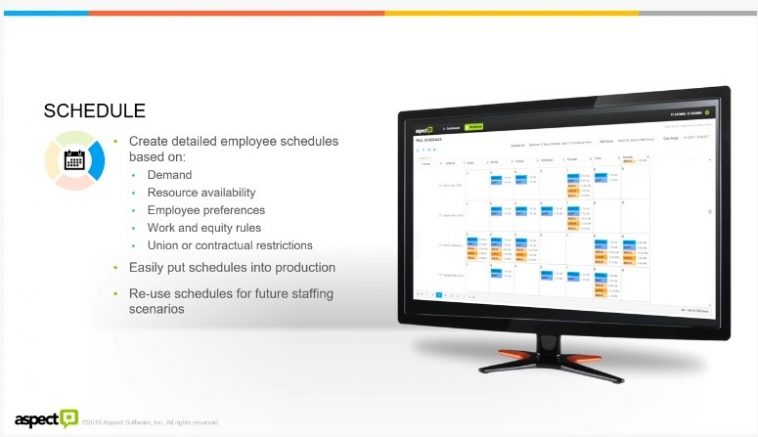 Aspect Workforce Management software's core forecasting, scheduling and tracking capabilities are designed to allow organisations to accurately project future staffing requirements to support customer demand and back office task completion, create efficient multi-skill staffing plans, evaluate schedule efficiency, monitor staff performance and adjust resources to meet changing demand in real-time. It also offers a user friendly web-based icon and widget-based UI, mobile app for scheduling, automated notifications of Voluntary Time Off (VTO), overtime, unlimited 'what-if' scenarios, and patented omni-channel forecasting and scheduling. It is unique in the market as the only workforce management solution available via on-premises, hosted or through the cloud.
The key components of the Amazon Connect integration include the following:
Forecasting: integration delivers to Aspect Workforce Management information to build forecasting models which are the engine behind efficient and powerful predictions of current and future staffing needs.
Agent productivity: integration delivers information on agent activity, analysis, and for comparison with assigned activities, to provide insight into causes of adherence issues and improvement opportunities.
Real-time adherence: provides Amazon Connect agent state change information to the Aspect Real-Time Adherence (RTA) product, which enables contact centre managers to monitor activities of agents on Amazon Connect and see how well these activities adhere to the agents' schedules.
Aspect Performance Management: (APM) is a flexible reporting and analysis solution that can surface valuable insights and align individual goals with enterprise strategic priorities at every level of the organisation using contact centre data and Aspect WFM data collected from applications such as Forecasting, Agent Productivity, and Real Time Alarms.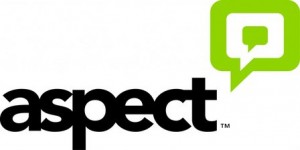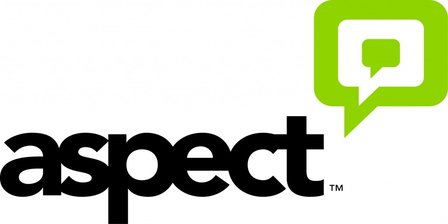 Aspect Software is an APN Advanced Technology Partner.
For more information about Aspect's Amazon Connect integrations Click Here
Access the Aspect WfM Amazon Connect Quickstart by Clicking Here
Aspect helps enterprises break down the walls between people, processes, systems and data sources, allowing organizations to unite around the customer journey. By developing fully native interaction management, workforce optimisation and self-service capabilities within a single customer engagement centre, we enable dynamic, conversational interactions and create a truly frictionless omni-channel customer experience. Leveraging the agility of our worldwide cloud infrastructure and over 40 years of industry ingenuity, Aspect conveniently and easily connects questions to answers while helping enterprises keep service levels high and operational costs contained.
For more information on Aspect visit their Website or view their Company Profile