ASC have announced it will demonstrate its neo Workforce Optimization (WFO) suite at ICMI's Customer Contact Expo 2014, at the National Hall in Olympia, London on October 1-2, 2014, Booth G21.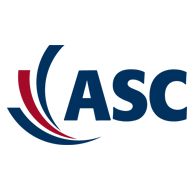 Formerly known as Call Centre Expo, the show has served as a focus for the contact centre and customer service industry for 15 years, and more than 5,000 attendees are expected to network with 150 industry suppliers and participate in conference programs in six theaters.
ASC will demonstrate its INSPIRATIONneo workforce optimization suite encompassing speech and screen analytics, eCoaching software, workforce management, customer feedback module, communications recording and quality management.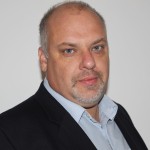 James King, Managing Director of ASC telecom UK, said,
"ASC's suite of workforce optimization applications is having a huge impact on first-call resolution and customer satisfaction levels throughout the industry. Moreover, users are reporting improved efficiencies due to its enterprise-wide effect on streamlining processes and, ultimately, increasing profitability."
Mr. King also noted the solution's compliance with PCI DSS guidelines and its availability as a multi-tenanted Cloud-based offering, providing a permanent technology refresh without any risk or pre-investment. A recent technological breakthrough allows the simultaneous recording of up to 2,000 channels per server, reducing costs for installation, maintenance and space.
ASC will also be providing a live demonstration of voice analytics. A closely integrated speech analytics solution makes ASC's neo recording and WFO suite a powerful compliance tool and is especially helpful for high-volume contact centres with an otherwise unmanageable number of conversations.
Other WFO components include e-Coaching to provide customized instruction to agents and create a loop of continuous learning; workforce management to improve staff allocation; and a customer feedback module to complement supervisor evaluations.
Visitors are urged to call to schedule a meeting with an ASC consultant at the company's stand during the show or at a convenient time after the event.