It has been reported that Ageas Insurance is to close its contact centres in Stoke on Trent and Port Solent with the loss of up 600 jobs; the company is now entered into a 45-day consultation period with both staff and Unions.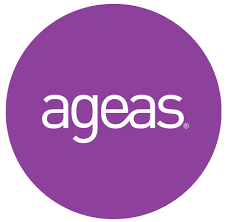 In a statement, an Ageas spokesman said:
"Customers are increasingly choosing to buy and service policies through digital channels. In addition, we have removed complexity from our business and invested in technology to make us more efficient. These changes in our business mean we have fewer employees, but we retain a substantial amount of workspace and facilities.
"We have decided it makes sense to prioritise the sites that we own in Eastleigh, Bournemouth and Gloucester, and retain leased offices in the major cities of London and Manchester".
"Sadly, our Stoke-on-Trent office does not fit this new plan and therefore we have made the tough decision to start a consultation to close this office at the end of June, 2020.- The Port Solent office, which is just 20 miles from the insurer's Eastleigh base, is also set to be closed".
"This is clearly very difficult news for our employees and our priority is to support them through what we know is an unsettling time. We are committed to listening to them, being open and transparent during the consultation, and supporting them in any way we can through the changes."
For additional information on Ageas Insurance visit their Website