Perhaps the hot topic this week has got to be nuisance and abandoned calls especially in the light that Ofcom has flexed its muscles and fined two contact centres a total of £40,000. (See article)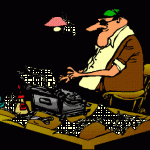 Talk to anyone of note within contact centres and the general opinion is that Abandoned and Nuisance calls are the blight of our industry. Yes I know why these occur and why they happen; if nothing else if they weren't productive to the companies making them then chances are they wouldn't be doing them.
Today I received yet another PPI call – normally when I receive a telephone call on my mobile from an unrecognised number I tend to ignore them on the basis that if they really want to get hold of me then chances they will leave a voice message. Today's PPI call flashed up a number in Texas USA and as we have a much valued Client in Texas accepted the call only to be greeted with those annoying first words 'you can claim £1m for mis-sold PPI' – Is this yet another ploy to make all calls from overseas to avoid the sharpened teeth of Ofcom?
For once I am delighted that Ofcom is at last dishing out fines which clearly sends a strong message to the 'rogue' contact centres within our industry.
I am confident that the 'problem' is a very small percentage of the total number of calls our industry make per annum but nevertheless yet again it gives the average Joe in the street yet another reason to criticise our industry.
Perhaps collectively as an industry we should be able to solve the problem – certainly the technology is widely available – but as this is a relatively small but annoying problem shouldn't we leaver it to Ofcom?
Thoughts would be welcome – either email or telephone me but if you are from a PPI related company don't bother as industrial language often offends!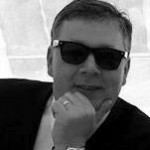 Have a good week ahead.
Regards
The Editor