Ofcom has fined two companies a total of £40,000 for making abandoned calls.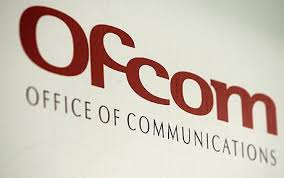 Separate investigations into Green Deal Savings Limited and MYIML Limited found both to be in breach of legislation relating to 'persistent misuse' of a telephone network or service.
These latest penalty decisions come as Ofcom and the Information Commissioner's Office (ICO) outline further progress made in their joint action plan to tackle nuisance calls and texts.
Penalty decisions
Ofcom estimates that MYIML Limited, a lead generation company, made an estimated 30,296 abandoned calls between 16th December 2013 and 3rd February 2014.
It also failed to include a suitable phone number in the recorded message played to the consumer that would allow them to return the call and decline future marketing calls.
The fine for Green Deal Savings Limited, a company offering home energy efficiency services, relates to the making of silent calls.
By failing to ensure an information message was played in the event of an abandoned call, it made an estimated 12,703 silent calls between 27 October and 14 December 2013. It also made approximately 420 abandoned calls in one 24 hour period on 27 October 2013.
Taking into account a number of factors, including the size of the businesses and level of consumer harm caused by the breaches, the companies have each received fines of £20,000. The fines are payable to Ofcom and passed to HM Treasury.
Claudio Pollack, Ofcom's Consumer and Content Group Director, said: "We know that silent and abandoned calls can cause consumers annoyance, nuisance and distress. These latest fines help demonstrate to organisations that there are consequences for operating outside of the law.
"We're committed to making full use of our powers to tackle this issue and reduce consumer harm from nuisance calls."
Additional information can be found by Clicking Here