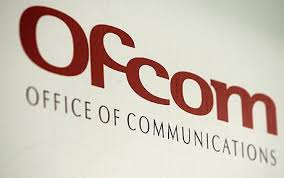 The introduction of the Consumers Rights Directive will mean that by 13th of June many of the UK's businesses will have had to have changed their service phone numbers. But, research carried out by ICM for soh shows that consumers are equally concerned about using the new 03 prefix numbers as the old 08 numbers. There is a danger that this number change, forced by Ofcom at the cost of millions to UK businesses, will fail to reassure consumers.
Service communications experts soh commissioned research by ICM to see how 'concerned' consumers were when calling the new numbers. The research clearly shows that consumers are as concerned about using the new 03 numbers as they were when calling many of the older 08 numbers.
The 0333 prefix was the best performing of the new numbers but the majority of callers (64%) stated they'd be 'very concerned' or 'concerned' about calling it. In contrast just 39% showed the same concerns when dialling the 01 / 02 prefixes (for which the call charges are the same).
Consumers also showed about the same level of concern when calling the previously popular 0845 number (66%) as they did with the newer 0345 (65%) or 0370 (68%) prefixes.
Commenting on why consumers are so concerned about calling the new 03 numbers Rob Smale, Professional Services Director at soh says: "As yet understanding of the costs of calling 03 numbers is limited as educating consumers is being left to businesses and is not coordinated in any way. You would expect that the level of concern at calling 03 should be the same as ringing 01 or 02. But our research clearly shows that this isn't the case."
Ofcom stated that their position on promoting awareness of call charges for the 03 numbers was that it is a matter for individual businesses and organisations.
Talking about what businesses and organisations can do to improve consumer confidence, Smale says: "Our advice to businesses is that wherever they publish their new 03 numbers – on websites, emails, letters, catalogues and even on phone systems – they should also tell consumers that it's to their benefit and what the call charges are likely to be. Unfortunately what callers will actually pay is variable as it's dependent on where they're calling from and whether they have any 'bundled minutes'. Communicating this in a concise, easy to understand and accurate way is very difficult. We've spent a lot of time with our clients finding out the best way to effectively communicate the positives of this change to consumers."
"It's clear that as yet 03 numbers haven't created the confidence that Ofcom were hoping for. Unless the service sector works together and all businesses start promoting their advantages the risk is that the hundreds of millions spent by UK businesses on changing numbers will have been wasted."