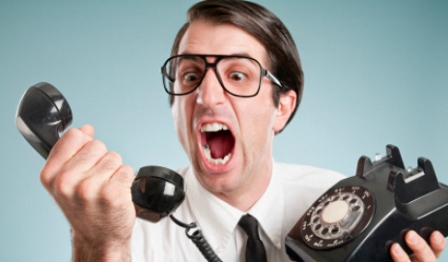 Syntec explains the new caller charges for consumers using 08, 09 and 118 numbers effective 1st July 2015 and how it affects your contact centre.
Ofcom, the communications regulator, is making changes to the way consumers are charged for calling service numbers; that's those numbers  beginning 08, 09 and 118. Their research has shown that people are confused about how much it costs to call these service numbers, and as a result avoid using them. Ofcom believes that the changes being introduced will make the costs more transparent and easier to understand.
From 1 July 2015 onwards the cost of calling your non-geographic service numbers must be stated in a new way that's compliant with the regulatory requirements outlined by Ofcom and the Advertising Standards Authority and, for 087 and 09 numbers, PhonePayPlus.What are the new regulations?
As from 1 July 2015 in accordance with Ofcom requirements:-
All 080 (Freephone) numbers will be free to call from UK mobiles as well as from UK landlines. If you use 080 numbering, a higher rate will apply to calls to your 080 number(s) that do not come from landlines.
All 084, 087 and 09 ranges (including 0845 and 0870) will have new charges (and revenue shares), which will be set at the number-range level (e.g. 0844 482, 0845 092). The rates on 084 may not exceed 7ppm (inc VAT), and on 087 may not exceed 13ppm (inc VAT). Callers to these numbers will be charged the service charge for the number range (e.g. 7ppm for 0844 482) plus an access charge set by their phone company (whether landline or mobile). 0870 and 0845 will cease to be included in bundled minutes.
The service provider (the user of the number, i.e. your organisation) will be required to state the applicable service charge wherever a service number is published – e.g. website, catalogue, brochure, letterhead, email, business card etc. This must be of the style 'Calls to this number cost 7 pence per minute plus your telephone company's access charge'.
The new arrangements do not require any telephone numbers to change. However, you may decide that this is an appropriate time to move to 03, the cost of calling which is included in all 01/02 landline bundles, and which requires no printed cost warning. We have a wide selection of 03 numbers available – often we can match your existing number, eg for 0844 482 1234, we could provide 0344 482 1234.
Any other 084, 087 or 09 number ranges are ported; you must contact the original range holder to determine the new charge. Numbers beginning 00, 01, 02, 03, 05 and 07 are not affected.
What do I need to do?
There are a number of actions that you should take in preparation for this change:
Review all your promotional materials, website and advertising. When the new system comes into effect, companies and organisations that provide services using 084, 087, 09 or 118 numbers will be required to communicate charges clearly. Wherever you advertise or promote one of these numbers, you must ensure that the relevant service charge is displayed in a prominent position, and in close proximity to the telephone number in all cases.
Check the wording, as an example, a statement along the lines of "Calls will cost 5 pence per minute plus your telephone company's access charge" is likely to be considered compliant but to be sure you should seek individual advice from the Advertising Standards Authority (ASA)  and visit the CAP (Committee of Advertising Practise) website  for information about the types of marketing materials you need to update.
Have your new pricing information ready to go in your advertising, promotional material and communications from 1st July 2015.

About the Author – Jonathan Graham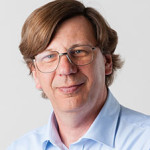 After studying engineering at Cambridge Jonathan worked for and invested in small businesses in construction and leisure.
He spent five years at Advent Venture Partners calculating, analysing and reporting on performance of the managed venture capital funds. Advent had an emphasis on communications and IT, providing Jonathan with valuable insights into reasons for successes and failure.
Whilst working as a partner in a consultancy advising venture capital managers, Jonathan was approached by the founders of Syntec who wanted to buy out one of their number. He ended up joining the board as finance director and then bought out the remaining investor to create a business wholly owned by its executive directors and which remains free from external investors.
For additional information on Syntec view their Company Profile
Related News & Information
No related posts.