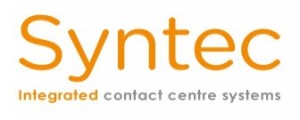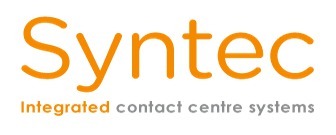 New regulations regarding the use of higher call rate 'non geographic numbers' and 0800 numbers for consumers.
We thought we should make you aware of an important change which takes effect on 13 June 2014, which may affect the numbers that you make available for customer contact.
In accordance with Clause 41 of The Consumer Contracts (Information, Cancellation and Additional Charges) Regulations 2013, from 13 June 2014:
All merchants who are trading, and who make telephone number(s) available by which a UK consumer may contact the trader about a contract [already] concluded with them, must use 01, 02, or 03 numbering unless the contract is with a customer who is not a consumer (i.e a business customer).
The regulations are to be enforced by the local Weights and Measures Authority in GB, and by DETI in NI. Enforcement is by way of a court order requiring compliance; it appears there may be a costs implication, but there seems to be no provision for penalties.
Every customer who has incurred call charges as a result of dialling numbers other than those specified above will be entitled to have these refunded.
Our reading of this regulation is that, until a test case shows otherwise, a worst case scenario would be that Enforcement could involve you being obliged to calculate and individually refund all costs incorrectly incurred by your customers.
You may therefore wish to consider providing an 03 number for post-sale contacts, and introduce an alternative number announcement from 13 June 2013 on any 0844 or 0871 (or indeed 05, 07 and 09 numbers) previously used for consumers to contact you about a contract already concluded with you.
Syntec Customer Services will be pleased to advise on any additional numbering you may wish to consider to comply with the regulations.
Please call 020 7741 8000 for assistance or 0207 741 2007 to speak to Sales about pricing.
Syntec 'Top Tips':
Whilst 03 numbers are less commonly used than 01 and 02, we expect them to become more prevalent as a result of the above regulatory changes; they are in much greater supply and are more attractive financially to the call-centre operator than 01/02. 03 is increasingly recognised by consumers as being tariffed identically to 01/02, and is included in all free minutes bundles which include 01 & 02, and is therefore 'mobile friendly'.
0800 will also become free to call from mobiles later this year, and so such calls will become much more expensive to receive. In considering any re-numbering now, you may therefore also wish to consider moving away from Freephone as part of the same changes.
Whilst moving from, for example, 0844 to 03 may decrease your revenue, we have a number of techniques available to help you mitigate this effect. Talk to us about a range of automation and services to increase the efficiency of your agents, and, if you are making outbound calls, to see if we can cut your costs there as well.