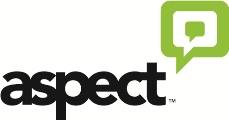 Specialist credit card provider upgrades workforce management software in newly acquired contact centre as part of rapid expansion
Leading store card and credit card provider SAV Credit has chosen Aspect Workforce Management (WFM) version 8.0 for its new Leeds-based contact centre. Aspect Software's (Aspect) technology will enable SAV Credit to effectively manage its agents for improved efficiency and productivity, as it incorporates its first in-house contact centre into its business.
SAV Credit will be one of the first to implement Aspect WFM version 8.0 from June 2014 in the contact centre to service recently acquired Santander's co-brand card and point of sale finance business for many of the UK's best-known high street retailers including Debenhams, the Arcadia Group, House of Fraser and Laura Ashley.
Sanjay Sharma, COO of SAV Credit said, "Optimisation of the workforce is of paramount importance as we look to build the contact centre. The product has a strong market position, and Aspect presented good professionalism and expertise during the process. The team has been great to deal with and extremely responsive to our time scales."
Aspect, a provider of customer interaction management, workforce optimisation and back office software will work closely with SAV Credit to ensure that the right agents are deployed at the right time, for the right customer, maintaining its position as a leading store card and credit card provider. Aspect will also be providing full training on the new software to all users at SAV Credit.
Aspect Workforce Management improves employee productivity by uniting with Aspect's multi-channel interaction management platform, Aspect Unified IP, to route tasks to available agents using dynamic workflow capabilities. The project will include integration of Aspect's Workforce Management Empower and Perform suites. These technologies enable high employee morale, reducing costly agent turnover through empowering them to monitor and manage their own schedules and details on how your agents are performing so you can help them improve and excel.
For additional Information see Aspect's Company Profile