Webinar: Complaint handling in your contact centre – how to reduce them and improve customer experience – Hosted by MaxContact
With customer complaints at their highest level on record and complaint handling costing firms more than £9bn a month in lost time, according to research from The Institute of Customer Service (ICS), what can you do to minimise complaints and meet and exceed customer expectations?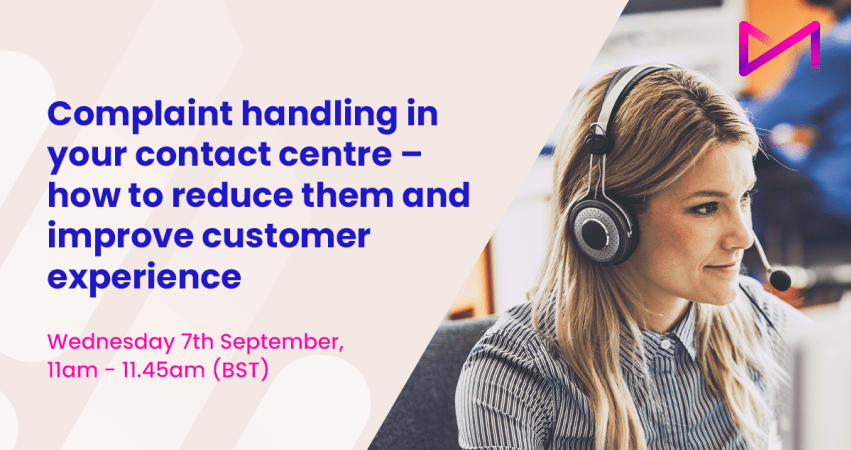 Join MaxContact and CX expert Natalie Calvert as we discuss how to equip your customer service staff to handle and minimise complaints in your contact centre.
We'll also be sharing an exclusive complaint reduction action plan template after the webinar to help you transform your customer experience.
What you'll get from attending:
• Access to expert advice from a leading CX coach
• Actionable tips to reduce complaints in your contact centre
• An exclusive complaint reduction action plan template
• Live Q&A – ask our panellists anything
About our panellists: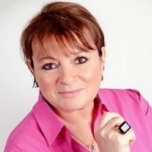 Natalie Calvert
CX and EX executive coach, Natalie Calvert, has led over 100 customer and employee experience transformations across Europe, Asia, the Middle East and the USA.
Natalie helps transform business culture, with her proven track record having impacted over 200,000 employees globally.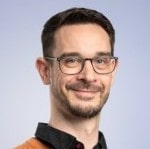 Sean McIver
With over 15 years experience in various roles and industries within the contact centre industry, from the front lines to looking after teams and systems, Sean has a wealth of industry knowledge.
Now a Product Owner at MaxContact, Sean focuses on delivering the vision and objectives of MaxContact's customer engagement platform, ensuring the customer voice is at the heart of every decision.

For additional information on the Webinar 'Complaint Handling in your Contact Centre' Click Here
MaxContact is a customer engagement technology company with a difference.It was founded in 2015 by a group of contact centre professionals who had become frustrated with providers that over promised and under delivered on features, support and resilience. It's now one of the fastest growing contact centre specialists in the UK with a 97% uptake rate against existing solutions, handling over 100 million interactions each month for over 100 customers.
The company was recently ranked one of the top 50 fastest growing technology companies in the North by the Northern Tech Awards 2021.