VoiceSage Wins Network Computing ROI Award – Customer communications and outreach solution leader claims latest user-voted recognition of achievement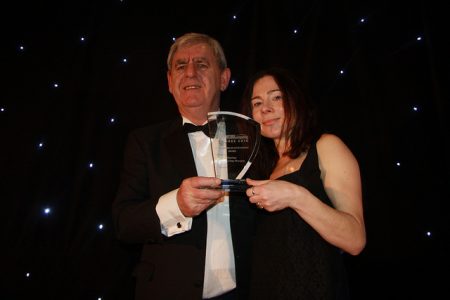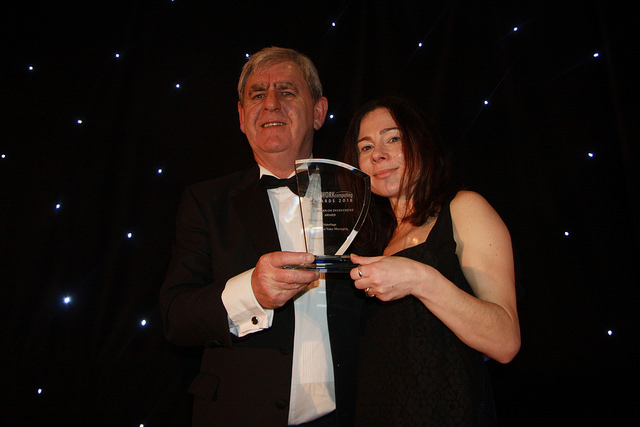 VoiceSage, the customer communications services leader, is delighted to announce it has won the title of 'Return On Investment' at the prestigious Network Computing Awards last week.
A VoiceSage team was presented with the award on March 22 at the 2018 Network Computing Awards in London, after the company beat stiff sector competition to secure the support of the user community – a win that marks an unprecedented sixth year in a row of success at the scheme.
The fact that VoiceSage's solutions allow brands to deliver a consistent and rich customer experience and realise tangible business improvements is believed to be the main factor behind the win.
VoicseSage's CEO, James J Kett, commented,
"We are thrilled to have won recognition for our hard work yet again, and in such an important and hotly contested category,"
"Our win this year is especially important to us, as proven customer ROI is testament to the contribution our solution makes to meeting the biggest need of our market at the moment – enabling brands to proactively engage with customers in ways that are simple, immediate, and offer great choice across channels.
"We are honoured that the readers of Network Computing and, most critically, our customers, considered us once again for this important mark of acceptance. So enormous thanks to all who voted for us!"
---
Additional Information
For additional information on VoiceSage visit their Website
The Network Computing Awards, now in their eleventh year, recognise the companies and technology solutions that have been instrumental in helping organisations function better through optimised, strategic use of their networks.
Each year the awards attract tens of thousands of votes, cast primarily by readers of Network Computing, the UK's longest-running magazine dedicated to network management.
For additional information on the The Network Computing Awards visit their Website