Voice has joined forces with Job Centre Plus and employment scheme Back to Work to give local unemployed people the chance to experience two weeks of free training.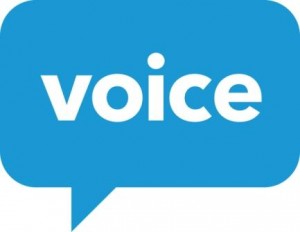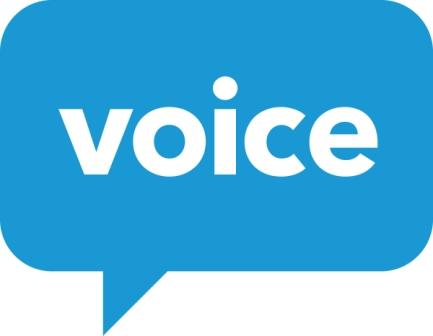 The project has already seen 50 people find permanent employment with Voice, which has sites in Woodseats and Broomhill and has a rapidly expanding workforce of more than 500.
The two-week training course which is part of the Sector Based Work Academy programme run by Jobcentre Plus, begins by covering such areas as basic sales skills, building client rapport, questioning, customer needs and objection handling.
Upon completion, every candidate has the opportunity of a first interview with the Voice recruitment team, directing them into the area of the business for which they are best suited.
If successful, an interview with the manager for that particular area of the business is carried out and they are offered a position.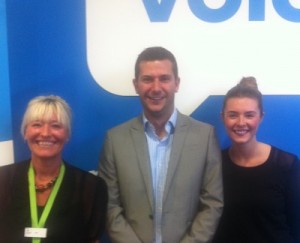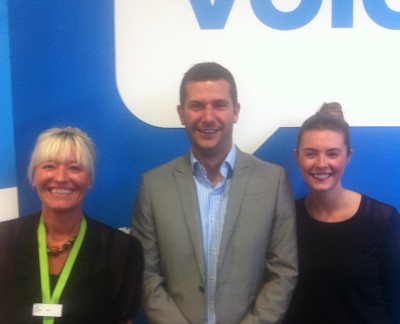 James Flint, People and Development Director at Voice, (Pictured Centre) said:
"It is all about finding candidates with the right attitude."There are a number of those who we have employed through the scheme who have transferable skills into sales at Voice.With the continued growth that Voice is experiencing at the moment we are keen to continue the scheme as permanent process for finding new recruits."
All three organisations are working together to maintain a good supply of candidates for selection and Voice is now keen to develop the scheme as a permanent process for recruiting candidates.
As part of this process, Voice has also appointed a new Training Officer, Sean who is continuing to facilitate new developments and improvements to the scheme.
Sue Eynott, Small to Medium Employer Consultant, JobCentre Plus (Pictured Left) said:
"It has been a pleasure to work with Voice so far and they have been successful with several sector-based work academies.
"The programme has helped many unemployed 18-24 year olds gain valuable training and interview experience with permanent employment through this scheme. We look forward to continuing to work with Voice in the future."