Intelecom UK Ltd have announced that it has achieved ISO27001: 2013 the latest update of the world's most recognised standard for information security, used to certify companies and their information security management systems.
The certification was awarded following a review by external auditors lasting just six months, endorsing the security and strength of the company's data policies and processes. Intelecom has many high profile and blue chip clients in the UK using its cloud based contact centre solution Connect, to support customer service teams that handle many millions of queries via telephone, email, chat and social media.
ISO27001 is the Internationally recognized standard for information security. The latest version has been updated to reflect the demands of cloud based businesses and is awarded following formal assessment of a company's policies and practices for managing data and communications.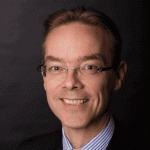 Klaas van der Leest, managing director, Intelecom UK Ltd said, "This accreditation recognises the robustness of our systems and processes. Our customers can be assured that their critical real-time information is pro-actively managed to the latest levels of security and protection demanded of businesses providing cloud based services. To have achieved this certification in the UK and across our Scandinavian operations in just six months underlines the strength of Intelecom's practices. It also illustrates our commitment to providing a highly scalable and flexible solution and is testimony to our focus on the protection of client and employee data."
As well as the UK, the certification also covers the company's operations in Denmark, Sweden and Norway, where it is the only one developing and delivering contact centre solutions with this certification.
For additional Information see Intelecom's Company Profile