"The UK Contact Centre HR & Operational Benchmarking Report (4th edition 2014/15)", is a major study of 215 UK contact centre operations, looking in depth at salaries, attrition, absence, recruitment, training, operational performance benchmarks, budgets and growth, with forecasts to 2017.
Some stand-out findings from the 87-page report include:
Average speed to answer has jumped by 27%
New agent salaries have risen to £16,027
Call duration for a service call has increased to almost 5 minutes, despite improvements in contact centre technology and business processes
Agent attrition rates in large (200+ seat) contact centres are 2.5 times higher than in sub-50 seat operations
Agents in the manufacturing, retail & distribution and technology, media & telecoms sectors spend more than 15% of their time handling emails and web chats.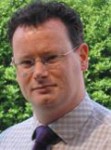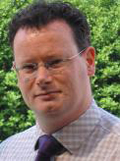 The report's author, Steve Morrell, commented: "The continued strong growth in both email and web chat, as well as mobile and web-based self-service, means that the remaining agent-customer voice conversation is now on average longer and more complex, requiring different skills and capabilities from agents which current systems and processes may not yet support. Furthermore, the connected increase in call handling times – now almost 5 minutes for a service call, and 6½ minutes for a sales call – supports the finding that the voice queue is often under pressure.
"Twice as many contact centres are planning to increase headcount in 2015 as are expecting a decrease, which suggests that the movement towards self-service has not yet taken the pressure off the voice channel. In part, this will be due to the disconnect across channels found in most businesses, where the customer may have to engage multiple channels repeatedly in order to get a resolution to their query – a case of 'multichannel' rather than 'omnichannel' – where the final destination for many is still a live voice call."
About ContactBabel and "The UK Contact Centre HR & Operational Benchmarking Report (4th edition 2014-15)
"The UK Contact Centre HR & Operational Benchmarking Report (4th edition 2014-15)" is the major annual quantitative study of the performance, operations and HR aspects of 215 UK contact centre operations across all sectors and size bands.
Findings are segmented by 11 vertical markets, 3 contact centre size bands, inbound/outbound activity and services/sales focus to give readers the most accurate comparison with their own operations.
Historical data going back to 2003 are also used to identify key patterns in the industry, enabling the report to forecast how salaries, HR and performance benchmarks are likely to look in 2017, making this report unique in terms of the level of research or analysis behind it.
---
For additional information Click Here