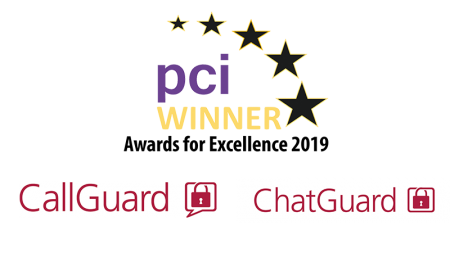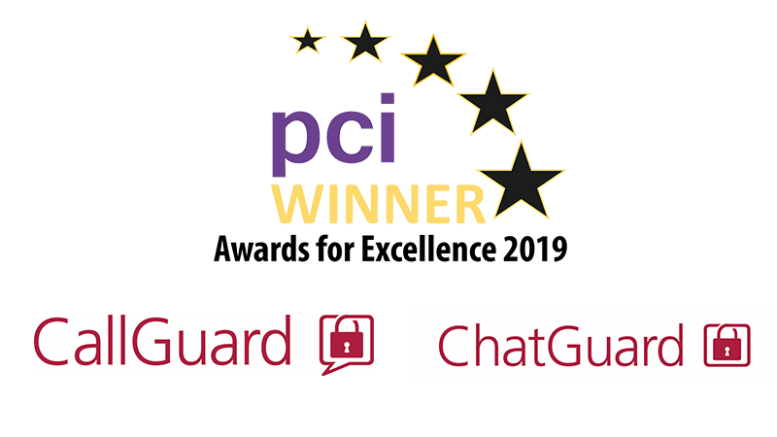 Eckoh plc, the global provider of secure payment products and customer contact solutions, has won two awards at this year's PCI Excellence Awards.
For the first time, the Awards included two categories. A PCI DSS/GDPR and a Payment Security & Innovation Award, with Eckoh being named a winner in both.
CallGuard implementation at Thames Water won the PCI DSS & GDPR Compliance Award. This demonstrates that Eckoh solved more than just the client's immediate requirements. It delivers well beyond the scope of the original contract providing security, peace of mind and reassurance to Thames Water's bill paying customers. What's more, Eckoh's continuous innovation and broad breadth of solutions mean that Thames Water's customer engagement can be ready to adapt to changing needs whenever it chooses.
ChatGuard for taking PCI DSS compliant, secure payments within a Web Chat session won the Payment Security Innovation Award. Eckoh were the first PCI DSS, Level One, Service Provider to carry out a secure payment within the actual Web Chat session. This demonstrates Eckoh's ability to mirror the consumer's desire to be able to channel shift and pay in their channel of choice.
According to PCI and AKJ Associates event organisers, clients want unmistakable evidence that solution providers can implement their products on-budget and on-time. This view is reinforced by feedback from Eckoh's clients including Thames Water.
"It was really important that we found a solution that was easy to use for our agents. They need to have confidence that, when they're speaking to a customer with Web Chat, they can rely on the technology and they can reassure the customer that the payment that they're taking is secure and will be processed without any issues. I've personally been out to see the solution in practice, to see that it actually does work, and it works well for the agents using it, and for the customer." CFO Retail, Thames Water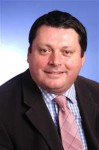 Tony Porter, Global Head of Marketing at Eckoh, commented:
"We're delighted to be recognised for the third year in succession, for our market-leading solutions. We've long since been able to prove our ability in the voice channel securing payments with agents and IVR.
There is a risk associated with utilising new digital channels and we've been able to extend to our ability to take secure payments in these channels, with Apple Pay and more recently within a Web Chat.
---
Additional Information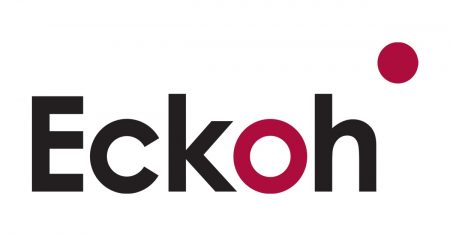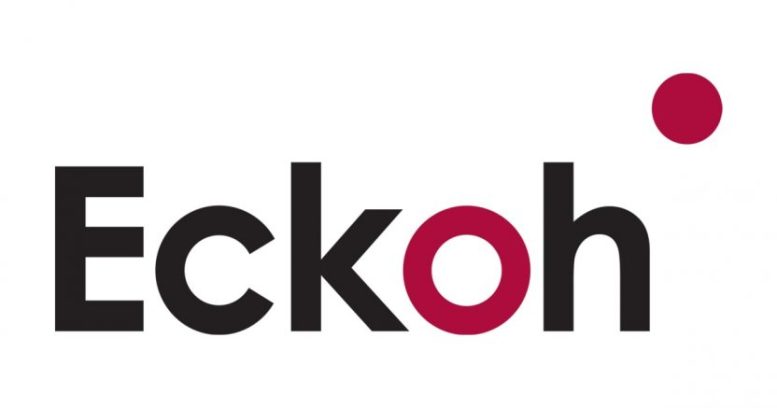 Eckoh is a global provider of Secure Payment and Customer Engagement solutions via its Customer Experience Portal. It also provides contact centre Third Party Support and manages an international client base from its offices in the UK and US.
The PCI DSS compliant Secure Payment solutions, which can be hosted or on-site, remove sensitive personal and payment data from contact centres and IT environments. The products offer merchants a simple and effective way to reduce the risk of fraud, secure sensitive data and become compliant with the Payment Card Industry Data Security Standards ("PCI DSS") as well as wider data security regulations. Eckoh has been a PCI DSS Level One accredited Service Provider since 2010.
Eckoh's customer engagement solutions enable enquiries to be answered through multiple channels, allowing organisations to increase efficiency, lower operational costs and provide a true Omni-Channel experience to their customers. We also assist organisations to transform the way that they engage with their customers by providing support and transition services as they implement our innovative customer contact solutions.
For additional information on Eckoh visit their Website or view their Company Profile