The role of cloud contact centres in supporting Covid-19 recovery and driving SMB growth
While many small and medium-sized businesses (SMBs) are used to fighting for survival, recent events have increased the threats they are facing and put any deficiencies firmly in the spotlight. In some cases, SMBs have been disproportionally impacted by the ongoing Covid-19 pandemic, prompting many to re-invent how they do business in order to keep pace with competitors.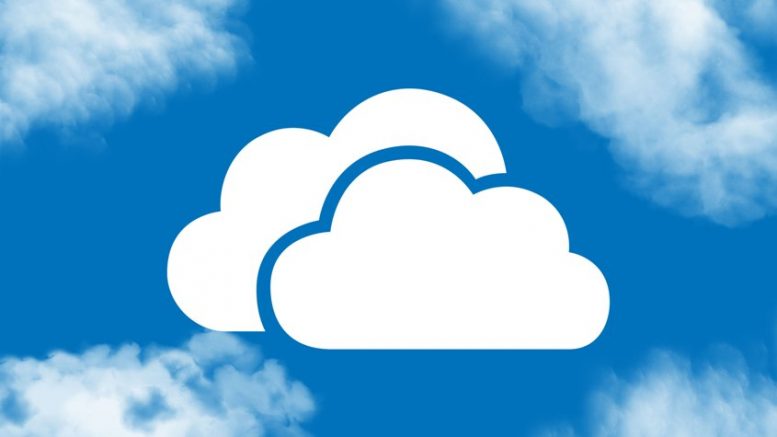 Factors such as having to adapt to a work-from-home reality, evolving in line with changing customer needs and scaling quickly to meet fluctuating call volume demands have all caused significant challenges. On top of this, the battle to attract and retain customers hasn't slowed down.
Although enterprises have also been faced with these problems, they generally have more resources and personnel to help them make the operational and strategic shifts required.
But there are steps SMBs can take to recover from the recent disruption and drive future growth – even during periods of uncertainty. In today's world, one of the best ways for businesses to drive efficiencies is to modernise so that they can remain agile and keep pace with rapidly changing customer expectations. This is something COVID-19 has made abundantly clear to businesses of all sizes.
Agility in the spotlight
The importance of agility in helping SMBs recover from the global pandemic and grow in the future can't be underestimated. In a world that is constantly changing, businesses must be able to successfully adapt and move forward – something which is particularly critical in customer service.
As the expectations of both customers and agents become more complex, being agile enables businesses to renew and change quickly in an ambiguous and turbulent environment. Agility can also serve as a foundation and a springboard that supports innovation and helps businesses adapt to external forces, while progressing forward.
For customer service organisations, adopting an agile approach around three key pillars – service, insights and workforce – will give them the tools to continuously provide exceptional experiences for their customers and employees. In turn, this will help to drive business results, regardless of what the future may bring.
This is where cloud has a key role to play. Embracing cloud in the contact centre is a vital place to start on any company's journey towards greater agility and, ultimately, long-term success. Cloud-based contact centre platforms offer SMBs many short and long-term benefits, providing the levels of efficiency and flexibility that are now required.
For example, cloud platforms eliminate the need to purchase and maintain expensive legacy on-premise hardware, as well as reducing operating costs by being able to cost-efficiently scale as the business grows. They also allow businesses to deploy smarter ways of working and use their resources more effectively.
But this isn't where the real power of cloud lies. For SMBs, cloud's true value comes from enabling them to engage with customers on their preferred channels, as well as providing the scalability and integrations needed to evolve.
The power of cloud
One of the key reasons for SMBs to embrace the cloud is that a cloud-based approach can help SMBs improve contact centre performance by boosting their ability to solve customer issues. For example, modern cloud platforms deliver improved integrations with other critical business systems. They can easily integrate with UCaaS systems to connect agents with experts in the business outside the contact centre, or with CRMs to personalise customer interactions.
Similarly, cloud contact centres enable businesses to keep pace with, and meet, evolving consumer expectations. This particularly relates to the range of channels offered, as digitally savvy consumers expect to be able to interact with businesses anytime, anywhere and anyhow. The cloud makes it easier for SMBs to introduce convenient digital, mobile and social channels and seamlessly deploy new features.
As a result, customers get effective help when and how they want it – along with the high-quality experiences they now demand – which translates into increased customer satisfaction (CSAT). In fact, companies with all of their contact centre technology in the cloud report 18% higher CSAT scores based on service experience compared to those with on-premise technology.
Finally, cloud platforms can act as a foundation for further innovation. With a modern cloud contact centre platform, SMBs will be able to leverage technological advances in areas such as analytics, automation and AI. Workforce management, omnichannel routing and interaction analytics tools can be integrated to improve both customer service and agent efficiency.
Ultimately, these factors can all aid an SMB's recovery from COVID-19 by boosting agility and making it easier for SMBs to modernise their contact centres. Rapidly changing customer demands demand rapid contact centre changes, and that is exactly what the cloud enables.
By moving to the cloud with a contact centre platform that addresses their business needs today and can evolve with future needs, SMBs will be empowered to expand their operations and keep meeting customer expectations. This will put them in the best position to drive future growth and success – even during the most disruptive periods.

Paul Thomas is VP & GM EMEA at NICE inContact
Paul Thomas is the Vice President and General Manager for NICE inContact in EMEA and is responsible for overseeing operations in the region. As part of his role, Paul works with his regional team to support businesses to deliver exceptional customer service. This is achieved through NICE inContact's industry leading cloud customer experience platform, CXone. Paul has been working with businesses to improve customer experience for more than 20 years and provides a wealth of experience to NICE inContact's customer base.
For additional information on NICE visit their Website