The Leader's Guide to CX – How Legacy Systems Prohibit Great Customer Experience according to new report by Business Systems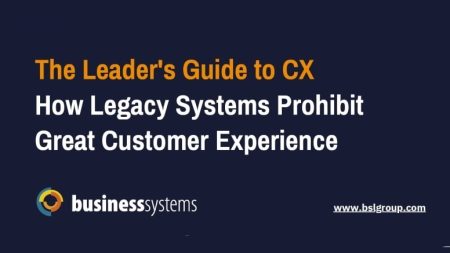 At their last CX Transformation event Business Systems met with and listened to over 20 companies uncover the biggest challenges they are facing.
Their client success team have now delved deeper into the top 4 challenges.
In this short guide, Business Systems explore the first challenge, as voted for by their audience – 'How Legacy Systems Prohibit Great Customer Experience'.
The guide explores:
» The challenge organisations face with legacy systems and how they impact CX
» The importance of this challenge and the knock-on effect
» The cause behind why this challenge is still being dealt with
» Top 5 tips on how to manage legacy systems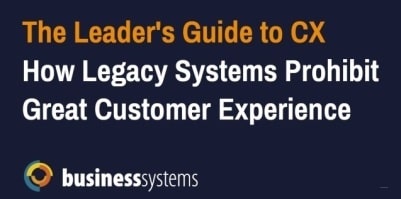 To download the Free Guide 'How Legacy Systems Prohibit Great Customer Experience' Click Here
For over 30 years, Business Systems (BSL) has been a trusted leader in the digital transformation and regulatory compliance landscape. Our dedicated team of expert's crafts customised, innovative solutions, spanning system & process design, project management, and service delivery, to drive growth and elevate Customer Experience (CX) – and can wrap it all in a managed service.
Home to one of Europe's largest Workforce Optimisation and CX teams, and trusted by world-leading banks for Compliance, BSL is a beacon of impartiality in vendor representation. We blend this unbiased stance with our deep knowledge of Contact Centres, Compliance, and tech innovation, creating proprietary solutions like Voice Data Management and Natural Language IVR.
Whether transitioning to a cloud-based contact centre, deploying workforce management, or leveraging data pools via new technology to boost revenue, BSL commits to guiding clients every step of their growth journey, aligning strategies with evolving market trends and business goals.
For additional information on Business Systems view their Company Profile