Impact of COVID on digital transformation plans greater in local government than the NHS
Last year, the pandemic accelerated digital transformation plans in local government organisations, more so than in the NHS, according to recent research from Netcall and Davies.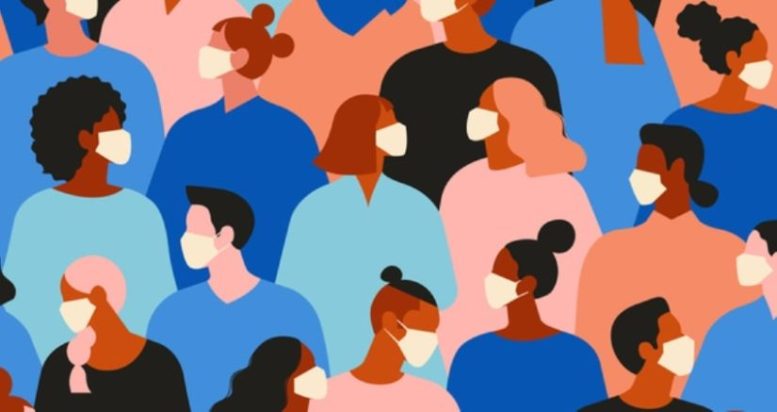 The impact of COVID-19 was named as the number one customer experience (CX) change driver in councils – with more than two thirds (67%) of local authorities citing this as the main reason for transformation compared to just two fifths (41%) of NHS Trusts. Indeed, the fall-out from the pandemic was a far greater influencing factor than 'seeking operational efficiencies', which was cited as the priority by just 11% of councils in 2021.
When asked to name the top three drivers for CX improvements, the number of local government organisations citing the pandemic rose to 93%, while more than two thirds (67%) named operational efficiencies as a priority. Governmental and regulatory pressures were a consideration for 40% of respondents and a third (33%) of councils named process automation as a major change driver for CX.
While councils made great strides in digital transformation during the pandemic, Netcall and Davies' research also found that after organisational culture and compliance, the prevalence of outdated technology and difficulty in sourcing the right skills are holding councils back when it comes to driving further improvements. An unwillingness to embrace change was ranked as a barrier to building an agile CX experience by more than half of local government respondents (54%) – significantly higher than NHS Trusts (27%) – followed by lack of technical expertise (49%), governmental and regulatory requirements (43%) and complexity of existing legacy systems (41%).
In terms of customer engagement, email remains the most used communications channel in local authorities today (100%), while three quarters (75%) still rely on outbound telephony. While more than seven in 10 (73%) councils use social networks such as Facebook and LinkedIn as part of an omnichannel experience, currently, just 8% of local authorities use social chat-based engagement tools (e.g. WhatsApp, Signal or Slack).
However, more than half (57%) of local government organisations recognise the need to adapt based on how their customers want to interact post pandemic. Additional drivers for adoption of new channels by councils are the potential for measurement and evaluation of interactions (cited by 43% of those surveyed) and to ensure they are not missing out on opportunities to engage with citizens (40%). With this omnichannel experience in mind, 71% of those surveyed indicated that they plan to use social chat-based tools in the future.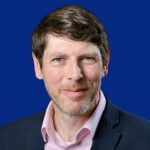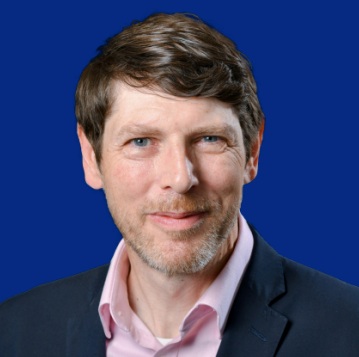 Richard Farrell, Chief Innovation Officer at Netcall, commented,
"The pandemic has brought CX to the forefront for local government – somewhat surprisingly, even more so than for the NHS. Amid rising tensions between cost management and compliance with regulations, citizens – and patients – still demand a great customer experience.
"We've also seen that COVID has been a real change driver, in some cases accelerating transformation that might otherwise have taken a decade to manifest. Councils have had to adapt fast out of necessity, but it's shown them what can be achieved at pace. These positive lessons are now informing and driving further transformation."
"Councils must transform touchpoints, internally and externally, to provide the right customer choices – whether that's preferred channels or self-service – and staff access. Automating routine tasks can also free up frontline workers and boost staff morale and wellbeing. While completely removing older systems may not always be possible, wrapping them in more accessible technologies – such as chatbots, workflow automation, low-code and robotic process automation (RPA) – can place CX transformation into the hands of every team member and customer. In this way, organisations can foster a new agile culture and create sustainable CX transformation."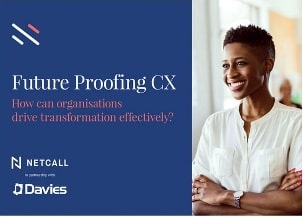 Further findings around the main barriers to CX are available in a downloadable eBook: 'Future Proofing CX', accessible by Clicking Here
Netcall is a leading provider of low-code and customer engagement solutions. A UK company quoted on the AIM market of the London Stock Exchange. By enabling customer-facing and IT talent to collaborate, Netcall takes the pain out of big change projects, helping businesses dramatically improve the customer experience, while lowering costs.
Over 600 organisations in financial services, insurance, local government and healthcare use the Netcall Liberty platform to make life easier for the people they serve. Netcall aims to help organisations radically improve customer experience through collaborative CX.
For additional information on Netcall view their Company Profile