The Future Role of AI in the Contact Centre-
By Martin Taylor, Co-founder and Deputy CEO, Content Guru, discusses the key trends in artificial intelligence in contact centres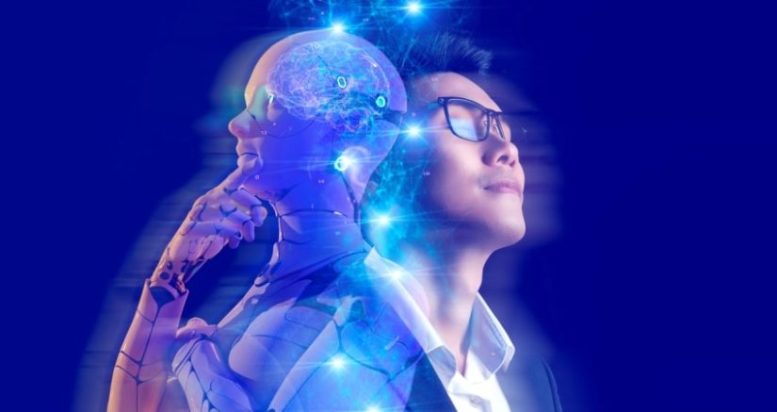 The 21st century is the Age of Artificial Intelligence (AI). Even in 2021, the global market for AI was valued at $328.34 billion and this is predicted to grow to $1.4 trillion by 2029, blasting a rocket-like upward trajectory. AI is changing business in fundamental ways, and across every sector. The true scale of its impact, however, is only beginning to be felt.
At the forefront of the AI revolution is the contact center. Simultaneously optimizing costs and improving the satisfaction of service agents, AI has accelerated the modernisation of this sector. The possibilities unlocked by AI adoption are vast. Now, more than ever, it is essential that decision-makers in Customer Experience (CX) understand this technology. What problems does AI solve, and how can it be effectively utilised?
Cost savings through flexible and intelligent cloud-based AI
As economic uncertainty continues, keeping the costs of your contact center manageable is a key challenge. AI can support cost control in a number of different ways, including providing the ability to boost first-contact resolution. Human agents can deliver a more effective service when AI identifies the purpose of a contact and provides the most valuable information when required, leading to a reduction in repeat inquiries. A reduction in repeated interactions drives down costs for organizations and frees up agents.
Meeting fluctuating demand can also be an expensive challenge when organizations don't have capability to scale and meet peaks and troughs. AI plays an important role in meeting demand as, unlike human agents, AI-driven machine agents can be deployed extremely flexibly. Machine agents, or chatbots, can be up and running at the click of a button and as a result your contact center can expand and contract at a moment's notice to meet any level of demand encountered. Cloud-based AI scales effortlessly to match your needs, allowing dynamic adaptation that prevents ballooning costs.
The cost savings offered by AI, up to $23 billion a year in the US alone, are not insignificant. By streamlining contact center processes, effectively supporting agents, boosting first-contact resolution, and scaling to meet any level of demand, chatbots are set to make cost-cutting easy and painless.
Improving customer satisfaction with part-human, part-machine interactions
When contacting a business online, 74% of customers now expect to go through an automated chatbot. AI chatbots are the technology with which your customers will interact most; whether it's to contact a business, or simply to seek the help of a virtual assistant, chatbots are already an essential part of everyday life. Ensuring that chatbots can provide first-class customer experience is important, especially as AI-driven chatbots are typically less favored than live chat services in which human agents interact with a customer. If deployed effectively, chatbots can provide a great experience for customers, obviating the need to engage directly with a human agent.
There is no hiding the use of AI in this scenario, as digital customers are wise to when they're interacting with a machine and when they're dealing with a human. The key to creating an experience that will keep customers happy and loyal is creating interactions that feel humanistic, even when they are not. In recent years, thanks to advances in Natural Language Processing (NLP) and communicative AI, chatbots are more able than ever to adapt to the needs of the conversation. Chatbots can analyze the language employed by the customer, and adopt a 'persona', reflecting a customer's generation, communication style, and inferred preferences.
Generational personas that adapt to the customer are essential in creating memorable experiences. They put the customer at ease, making them feel like they are speaking with a peer, not a machine rattling off a script. Overcoming a natural initial hesitation to interact with machines is key to building AI that boosts customer retention.
Transforming the role of the agent through AI
Human agents are a contact center's most valuable asset. Literally. They are its most significant cost. Staff turnover for contact centre agents is far higher than in other forms of employment, and the typical cost of replacing an agent can be anywhere from $10,000 – $20,000. Overworked, unsupported agents lead to disappointing customer experiences and failure to provide agents with the tools they need results in churn. With high levels of staff turnover, developing your talent becomes nearly impossible. Breaking this cycle and effectively supporting agents should be any contact center's top priority, and AI can help. At every stage of an agent's workflow, AI can improve efficiency and reduce workload.
AI-backed technology such as NLP is key to supporting the agent through its ability to analyze and process unstructured speech. AI equipped with NLP can listen to a customer call or read a customer message, and accurately understand its content and meaning. With sentiment analysis, a form of analysis that assigns each word a positive or negative score and ranks overall sentiment accordingly, the tone of a message or conversation can be discerned. AI using NLP and sentiment analysis can offer active script suggestions to agents dealing with challenging interactions, to ensure a productive resolution for everyone involved.
AI can also help share the burdens of agents by taking on simple and repetitive tasks – mundane drudgery like tariff changes, information requests or appointment bookings. An AI chatbot can guide a customer through self-service, or escalate to a human agent where necessary. This frees up your people to focus on the most complex requests, delivering effective solutions to the customers in the most urgent need.
The new-style, AI-backed agents are CX experts. They are fewer in number but far more skilled than their predecessors; professionals dedicated to providing exceptional customer interactions and achieving results for their customers that were previously the province of exclusive personal-service settings These agents are customer champions. With the mundane and repetitive tasks taken off their plates, these agents are free to perfect the interpersonal moments that only humans can deliver.
Impactful AI use cases continue to grow
In recent years, AI, in combination with cloud technology, has gone from being a futuristic concept to a reality that is touching every part of the contact centre and CX space. However, a technology without direction quickly becomes a cost sink. Now is the time for business leaders to realize the vast potential of AI and provide direction that will transform experiences for customers and agents alike, all whilst keeping an iron grip on costs. As organizations face up to today's, and tomorrow's, business challenges, AI solutions will provide the crucial advantage for those wishing to survive and thrive.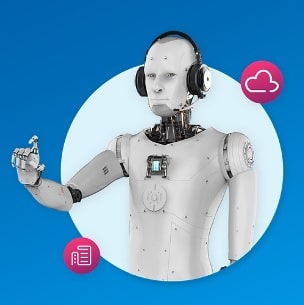 To learn more about the growing role of AI in the contact centre and how to best embrace it, read Content Guru's latest whitepaper on the topic
Europe's leader in cloud CX and CCaaS and one of the world's major providers of large-scale, mission-critical services, Content Guru supplies services to over 1,000 large enterprises and government organisations.
Content Guru's cloud-native omnichannel communications solution, storm®, offers virtually limitless scalability, unmatched integration capabilities and industry-leading AI. Content Guru ensures customer experience and contact centers meet the needs of every customer, seamlessly. storm is used by public and private sector organisations across the Americas, Europe and Asia-Pac, in markets ranging from finance and healthcare through to government and utilities. Public sector customers relying on storm for mission-critical services include the NHS, Serco and US Federal Government.
For additional information on Content Guru view their Company Profile