Craig Pumfrey, Vice President Marketing EMEA at NICE Systems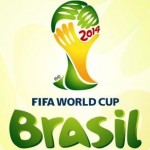 The football season is finished but with England Manager, Roy Hodgson, just announcing the squad that will go to Brazil next month, excitement is steadily building for the FIFA World Cup. For those of us in love with the beautiful game plans are already starting to be made based on that all important fixtures list.
For contact centres this once every four year competition presents a great way to engage with employees and not just with a table football league, sweepstake, or showing key games on-screen (although all of these are great ideas!). Why not kick-off with a month long 'Contact Centre World Cup' of your own, using the beautiful gamification! Here is an idea of how it can work…
Assign each team in your contact centre with a football team that is playing in the World Cup. Get t-shirts made and place a flag in their work-desk area to promote a sense of tribalism and friendly inter-team rivalry. On the 12th June (the start of the World Cup) blow the whistle and I mean literally, to get things underway. Then, for the next four weeks the teams compete for points and ultimately the bragging rights to be called the winners.
Set what constitutes a 'goal' for your contact centre and award the appropriate points for each. For example, meeting an up-sale target, or retaining a customer who attempts to churn might be awarded three points, whereas hitting certain KPI's will receive two points and completing specified training and coaching packages recognised with one point each. Similarly, you might want to introduce yellow and red cards and deduct points if an agent arrives late for shift, or doesn't turn up at all!
As with the FIFA World Cup it isn't all down to how your team performs but also how you rank against the competition. Publish the scores in a daily or weekly table, so that everyone can benchmark where they are, what they need to do to gain a higher position, or maintain their position at the top. The best performing team each week can be recognised with a reward.
Of course every World Cup has its star player. Who will be your Pele, Zinedene Zidane, Geoff Hurst or Bobby Moore? Make it persona and let everyone know that as well as playing for the team there is a 'Golden boot' award for the agent who scores the most points during tournament. This will be an extra special prize and it may be a financial reward, a dedicated car parking space, a shirt with 'champion' on the back that they can wear on their shift, or even tickets to watch their favourite team play next season.
Finally, on 13th July when the competition comes to a close be sure to give the award ceremony the prestige it deserves with a trophy presentation from a senior member of staff, or a video message from the CEO. It will really show that the hard work and achievement that has been made is valued not only by those in the contact centre but the wider organisation.
Gamification done well is all about introducing an element of play in to the working day, creating a sense of community and shared objectives. It engages agents in a way that nurtures a positive and lasting impact on their performance, as well as making your contact centre a more fun place to work! Kick-off is on 12th June with the final being played at 13th July, so you have plenty of time to get plans in place for your own tournament.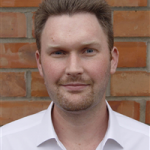 Craig Pumfrey, Vice President Marketing EMEA at NICE Systems